Worst VAR and Referee Decisions that Made Chelsea draw 2-2 with Tottenham at Stamford Bridge.
The 2022/2023 English Premier League's first "Battle of the Bridge" took place today as Chelsea welcome Tottenham Hotspur to Stamford Bridge.
The match began by 4:30pm and was set to be an entertaining blockbuster match.
After the first half, Chelsea was ahead with just one goal after Cucurella assisted Koulibaly to score his first goal for Chelsea on his home debut.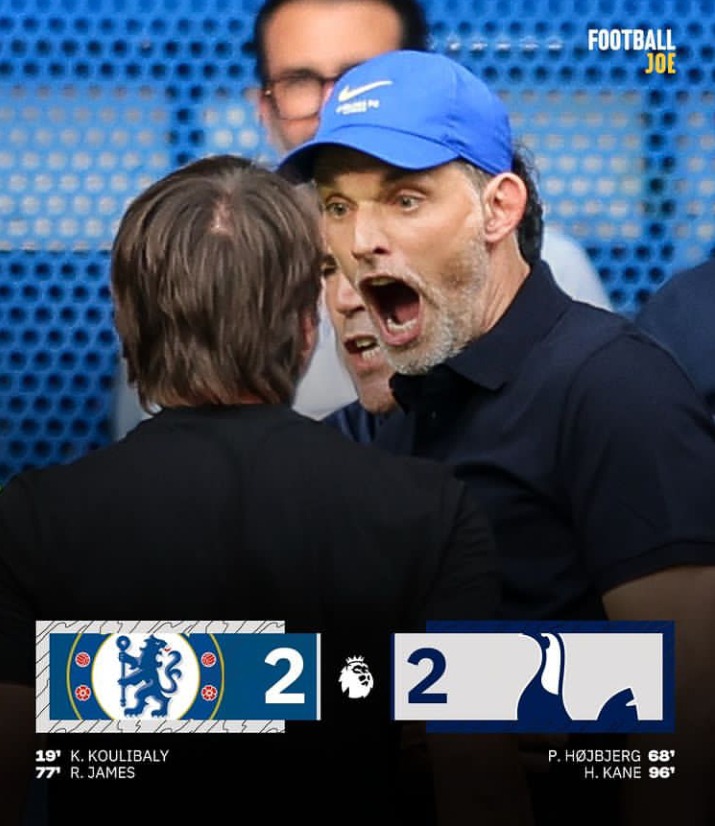 After 90 minutes + extra time, the match ended 2-2 as extra goals from Hojbjerg, Reece James and Harry James made it a total of 4 goals in the match.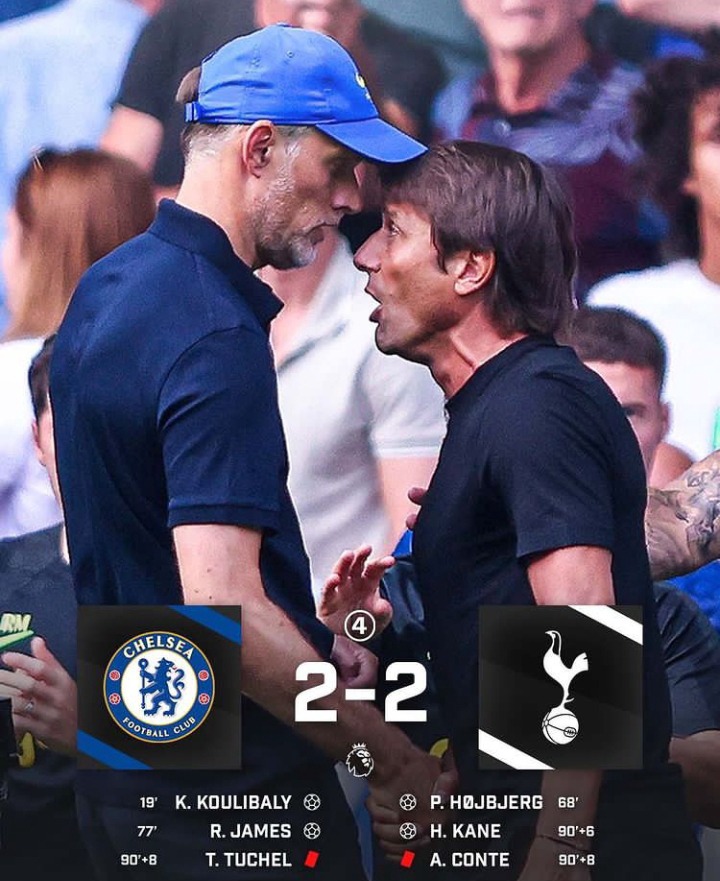 With that said, we shall look at the Worst VAR decision which caused Chelsea to settle for the 2-2 draw.
Just before Harry Kane's goal in the 96th minute, there was a tackle by Romero on Chelsea's player which was not accounted for by both the Referee and VAR.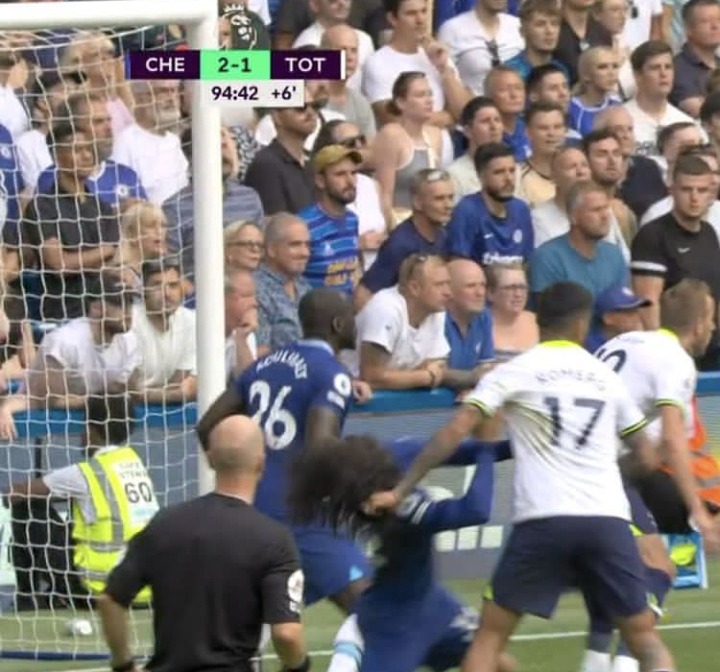 We can see from the picture above that Romero fouled Cucurella inside the 18 yard box. We can also see that the referee had a clear view of the incident and ignored it.
Because of this, Harry Kane was able to equalize for Tottenham which made both clubs share a point. The match ended 2-2.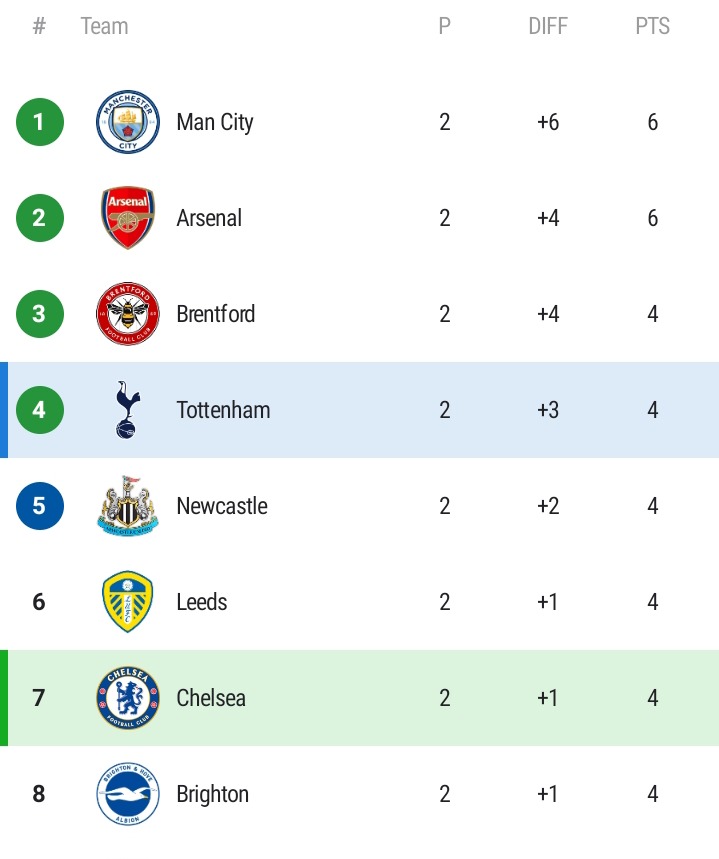 While this score line pushed Tottenham to 4th place, Chelsea moved to 8th.
Do you think Chelsea was robbed of three points? Feel free to drop your comments.