Why Chelsea Are In A Better Position To Win The Premier League This Season.
Chelsea are top of the Premier League table with 25 points after match day 10. Chelsea defeated Newcastle 3-0 and solidified their lead in the Premier League, while Liverpool and Manchester City simultaneously dropped points.
The Reds drew 2-2 with Brighton while Manchester City were stunned 2-0 by Crystal Palace, with Chelsea loanee Conor Gallagher playing a key role. As a result, Chelsea have a three-point lead over Jurgen Klopp's men and a five-point advantage over Pep Guardiola side.
Chelsea, Liverpool and Manchester City will return to Champions League action Tuesday and Wednesday night respectively.
The Blues will travel to Sweden to lock horns against Malmo FF in group H, while Liverpool will welcome Laliga Champions Atletico Madrid at Anfield and English Champions League Manchester City will welcome Belgian side Club Brugge to Etihad Staduim. They will all return to Premier League action by weekend.
Why Chelsea are in a better position to win the Premier League title this season.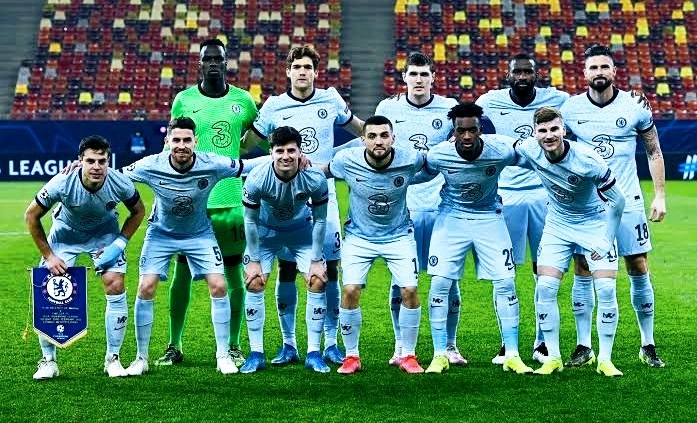 Chelsea fixtures could really favour them as the challenge for the Premeir League title this season. The Blues will welcome Burnley to Stamford Bridge on Saturday in their Premeir League clash, Burnley sit at the 18th position in the Premier League table with 7 points.
Liverpool will travel to London Staduim to lock horns against in form West Ham United who are 4th in the Premier League table , it could be a another turning point for Chelsea if Liverpool fails to beat West Ham, Chelsea could extend their lead to 6 points or 4points if the play a draw, while Manchester City will travel to Old Trafford to play against Ole Gunnar Solskjaer men.
If Manchester City and Liverpool fails to win their 2 upcoming fixtures, then the Blues grab their 6 points against Burnley and Leicester City, it will be a difficult task for them to catch up with Chelsea again when Romelu Lukaku, Timo Werner and Christian Pulisic will all be back to the team