Up Next Brentford Vs Chelsea: Brentford Could Earn Three-Points From The Blues
The international break will be over this week for Premier League to take back its place as Chelsea will be facing Brentford this coming Saturday.
Following both clubs' performances it could be difficult to predict who could warn three-point as premier League leaders and UEFA Champions League holders Chelsea will be the visitors.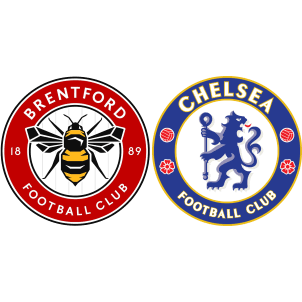 Photo Credit: Twitter.com
Chelsea will be meeting with Brentford for the first time since 1946, out of 10 league matches Chelsea won 5 while Brentford won 4.
The above stats occurred during the 1930s and 1940s.
In my opinion, Brentford (The Bees) could earn their point from Chelsea because their home performance was rated good as they thrash Oldham Athletic 7-0 in the Carling Cup on the 21st of September this season.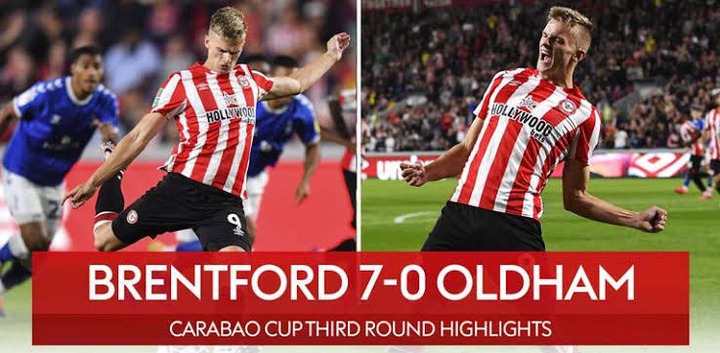 Photo Credit: Twitter.com
Brentford has a good record against big teams in the Premier League this season, they defeated Arsenal, Wolves, and West Ham drew against Liverpool.
The Bees also have good records against London teams like Arsenal, Crystal Palace, West Ham this season. That could be another reason why they could get all three points against Chelsea.
Chelsea's squad will have to tighten their belt as The Bees are aiming at a top-four position, which could make them perform better than their last game.
Brentford vs Chelsea
Chelsea will be back in Premier League action on Saturday the 16th of October.
The Blues will face off with Brentford in the day's late Premier League kick-off.
Chelsea head into the game having enjoyed an excellent start to the 2021/22 campaign.
Granted, they would be dealt their first league loss off the season at the hands of Manchester City shortly before the October international break.
However, Thomas Tuchel's side were still able to top the league table heading into the break thanks to Liverpool, who are the only side unbeaten in the PL this term, drawing three games.
And with Chelsea now set for a much, on paper, kinder run of games, it is expected that the Londoners will remain around the title picture for some time.
Brentford, though, are not expected to be a pushover. The Bees have enjoyed a fine start to their first-ever Premier League campaign, winning three, drawing three and losing one of their first seven ties – beating Arsenal and drawing with Liverpool in the process.
The latest on Pulisic ahead of Brentford
Ahead of the clash with Brentford, an update on Chelsea winger Christian Pulisic has emerged.
The American has featured just once in the PL this term after suffering with Covid-19 and then being ruled out with an ankle injury picked up whilst on international duty in September:
Do you have anything to say? Drop your comment in the box below to share your thoughts about the game