Two mistakes that cost Thomas Tuchel in yesterday's match against Manchester United.
Chelsea now leads the English Premier League table after a 1-1 draw with Manchester United at Stamford Bridge yesterday. Thomas Tuchel chose his best first-team players to face Manchester United, but they underperformed.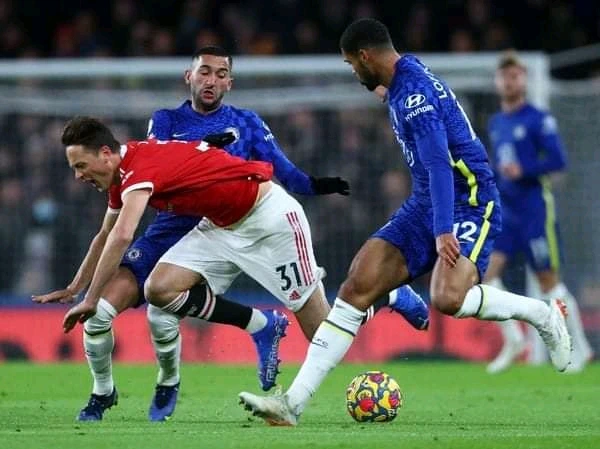 Thomas Tuchel's two faults in yesterday's encounter against Manchester United were a poor selection of first-team players and the use of Timo Werner as his main striker.
Yesterday, Thomas Tuchel chose Marcus Alonso as his left wing-back against Manchester United. Throughout the game, Alonso made expensive blunders. This player does not know how to defend well in a 3-4-3 setup.
Throughout the game, his quick passes helped Manchester United dominate possession in the midfield. If Tomas Tuchel wants to win the English Premier League at the end of the season, he should always bench Macaus Alonso.
Thomas Tuchel made another error by starting Timo Werner instead of Romelo Lukaku as his key striker. Werner failed to score a goal against Manchester United, and he continued to make costly errors throughout the game.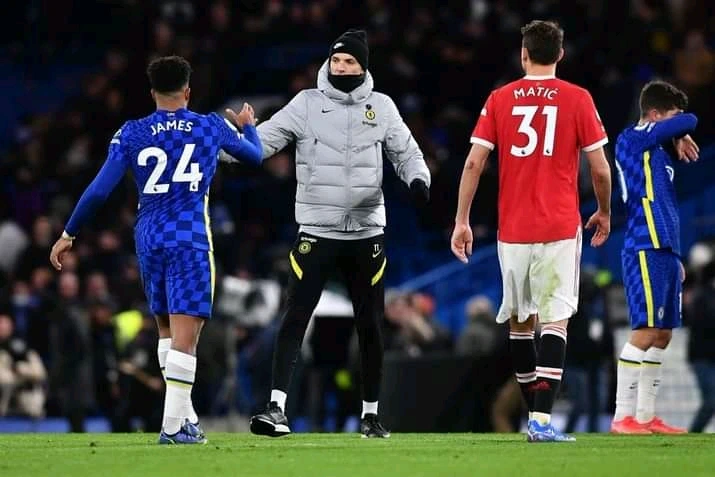 During counter-attacking play, Werner's quick passes allowed Manchester United strikers to easily pressurize and disrupt the Chelsea defense line.
When he played against Manchester United yesterday, this player had numerous scoring chances. Instead of Timo Werner, Tomas Tuchel should always play Romelo Lukaku as his main striker.