Romelu Lukaku Finally Opens Up On Chelsea Exit Talks, Amidst Inter Links #Lukaku
As the January transfer window approaches, high-profile players continue to be linked with exits from their current teams. Several players have been spotted commencing transfer negotiations ahead of the window's opening.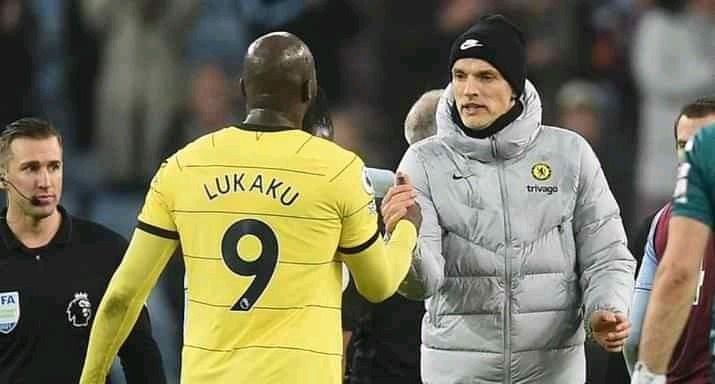 Chelsea supporters are perplexed when Belgium striker Romelu Lukaku hinted at a possible return to Intermilan. This is despite the fact that he joined Chelsea in the summer transfer window less than six months ago
Romelu Lukaku to Sky Sport: "Now it's the right time to share my feelings. I have always said that I have Inter in my heart: I know I will RETURN to Inter, I really hope so. I am in love with Italy, this is right moment to talk and let people know what really happened". 🔵 #CFC

Romelu Lukaku to @SkySport: "I think everything that happened last summer was not supposed to happen like this… how I left Inter, the way I left the club, how I communicated with Inter fans – this bothers me because it was not the right time". 🔵 #CFC @MatteoBarzaghi

Romelu Lukaku to @SkySport: "Physically I am fine. But I'm NOT happy with the situation at Chelsea. Tuchel has chosen to play with another system – I won't give up, I'll be professional. I am not happy with the situation but I am professional – and I can't give up now"
Lukaku has scored several goals for the Blues this season since his comeback. According to the footballer, his choice of words after his departure from the Serie A champions was a mistake, and he should have shown gratitude to Milan fans.
This has emerged following worries about the player's appropriateness for Tuchel's structure and system weeks ago. Lukaku has stated that he want to be a professional and will not give up, stating that he hopes to return to Intermilan while still in top shape. Many are now asking if this is a precursor to the Belgian striker submitting a transfer request.