Reactions as retired English Referee Mark Halsey condemns Taylor's decision during Chelsea game
The EPL game between Chelsea and Tottenham yesterday ended in a 2-2 result. Chelsea fans and the manager were not happy with the way Anthony Taylor officiated.
They believed that the two games came as a result poor officiating decisions made by Anthony Taylor. In the first goal, it got noticed that Richarlison blocked Edouard Mendy's view while staying in an offside position.
Cristian Romero drew Cucurella's hair in the second goal but Taylor did not show a red card or even blow a foul kick.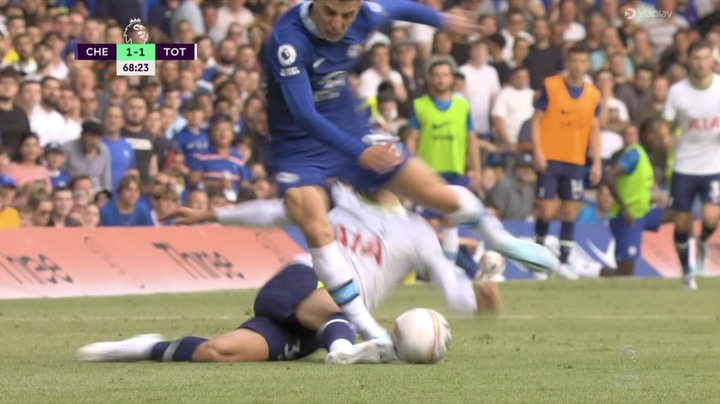 Photo Credit: TwIitter
Retired English Referee Mark Halsey has made it clear that Chelsea are right with what they are saying. He said-" A red card should have been shown for violent conduct".
This is as good as condemning Anthony Taylor's decision. Chelsea fans are happy with what Mark Halsey said, the believed he came out and spoke the truth about what happened.
Below are the reactions of Chelsea fans: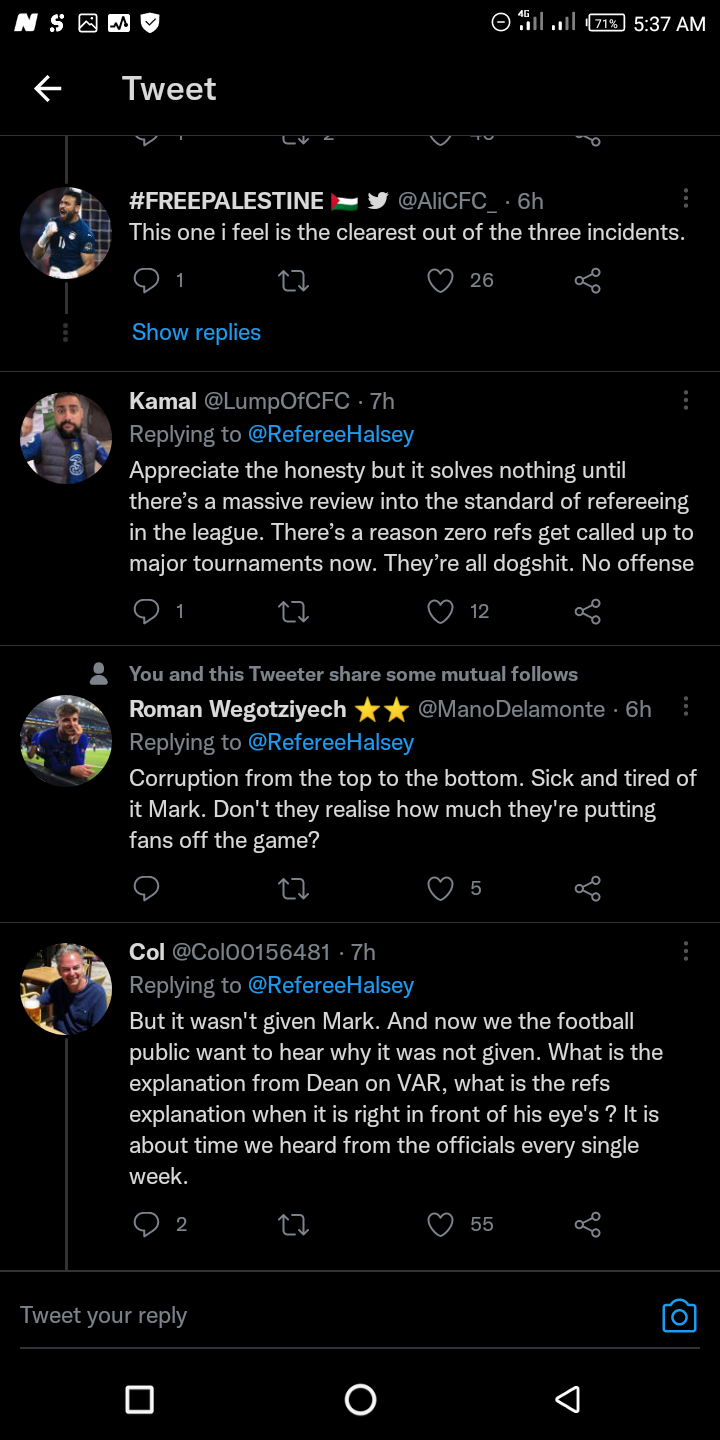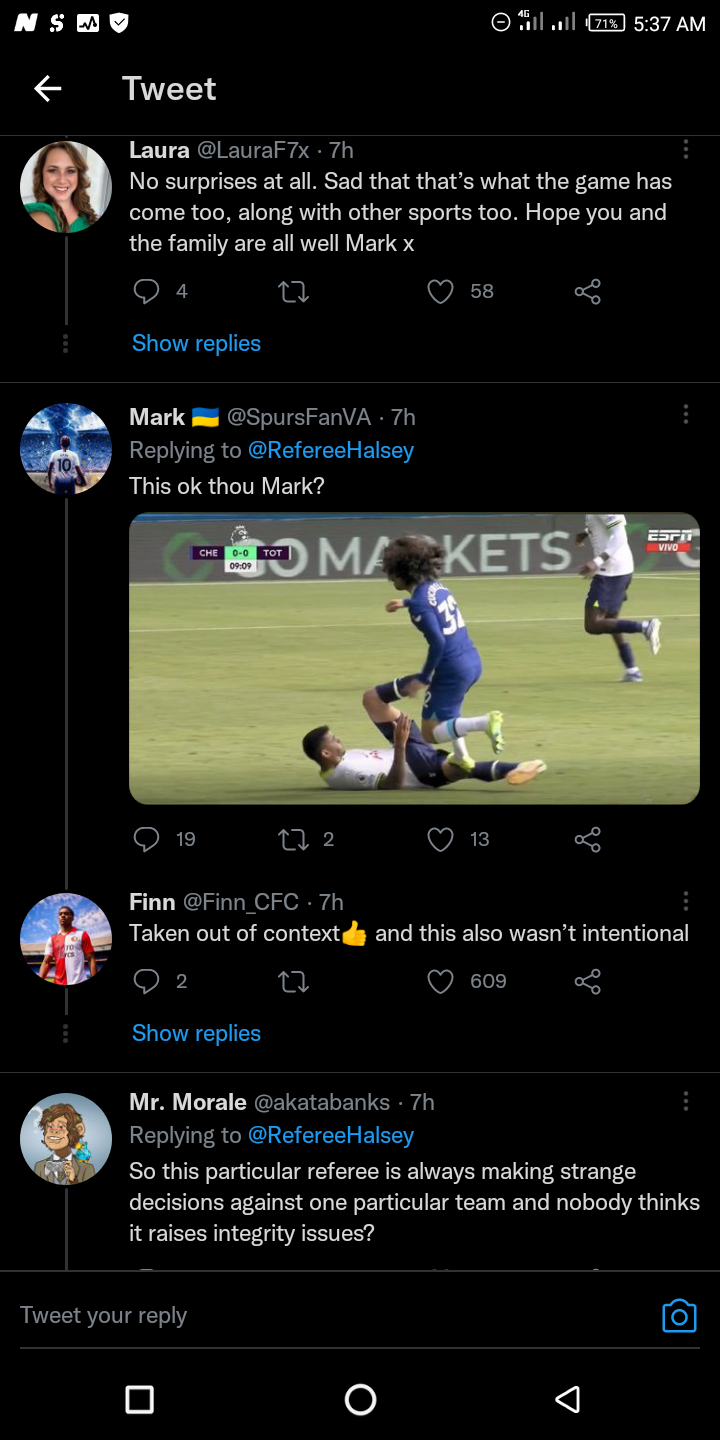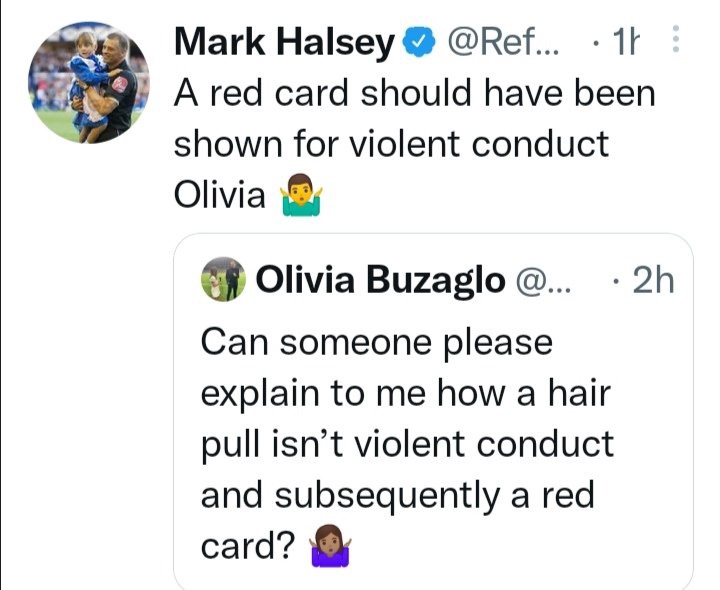 Photo Credit: Twitter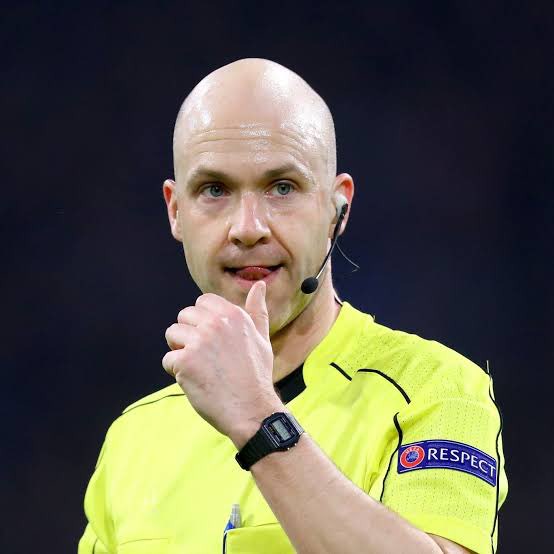 Photo Credit: Twitter