Predicted 2021/22 UEFA Champions League Round of 16 Draws: Chelsea Face Ligue1 Team, Liverpool vs PSG, Man United vs Benfica
The first phase of the UEFA Champions League has been concluded with number of teams already through to the next round of the tournament. Manchester United, Chelsea, Liverpool, Man City, Real Madrid, PSG, Atletico Madrid and Ajax have qualified for the last-16 and could battle out each other in the next round of the Champions League.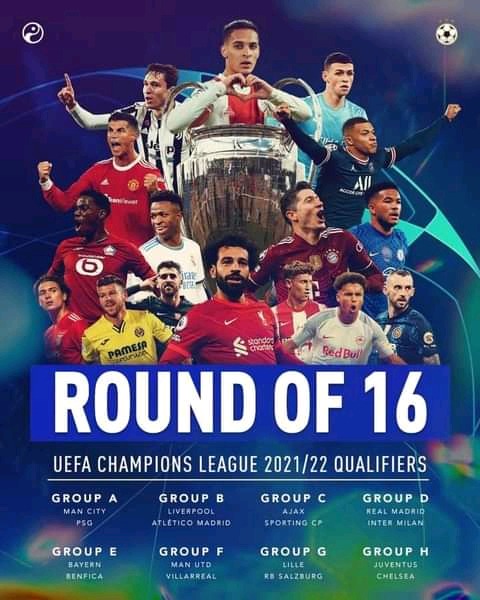 As noted, group winners will be drawn against second place teams of any of the eight Champions League groups. As per the aforementioned fact, Chelsea could face any of the Champions League top teams and the Thomas Tuchel's side will be eager to pull a positive one against either Real Madrid, Ajax, Bayern Munich or Lille as they anticipate a draw into the round of 16.
At the other flank, Manchester United, Liverpool and Manchester City qualified as group winners and will face a potential draw against either of the Champions League second place teams. Manchester United could face Benfica who finished second in the group E below Bayern Munich, and the odds of playing Atletico Madrid, Internazionale (Milan), or RB Salzburg could be anticipated.
As per the upcoming 2021/22 UEFA Champions League draw, we made some predictions on how the Champions League round of 16 fixtures may look like ahead of Monday's draws. check list below 👇.
Predicted 2021/22 UEFA Champions League round of 16 opponents;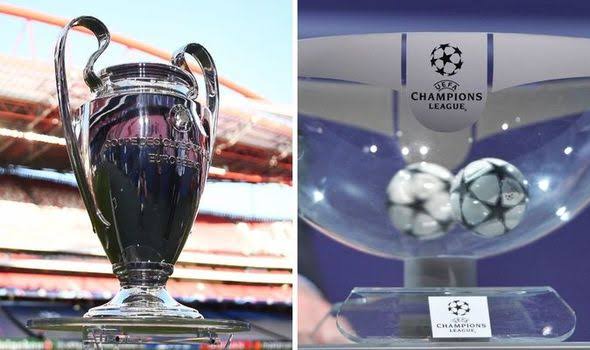 * Manchester City vs Atletico Madrid
* Liverpool vs PSG
* Ajax vs Internazionale (Inter Milan)
* Real Madrid vs Sporting
* Bayern Munich vs Villarreal
* Manchester United vs Benfica
* Lille vs Chelsea
* Juventus vs RB Salzburg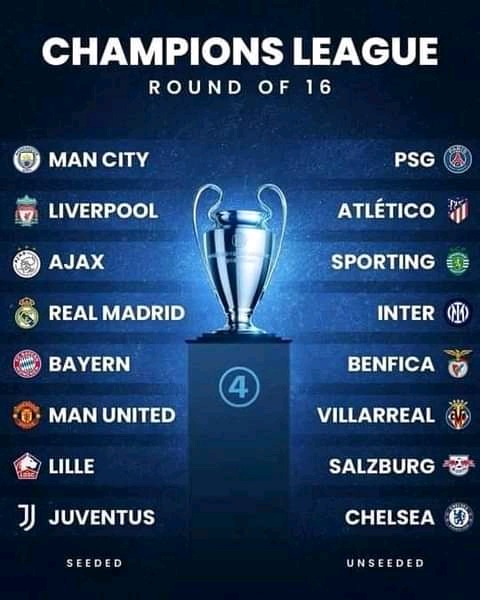 The draws will take place on Monday 13 December, and it will be live on the UEFA website, kindly stay tuned and follow your team ahead of the draw at the UEFA headquarters in Nyon, Switzerland. The draws will be broadcast live on BT Sport 1, with coverage beginning at 4:45pm.
Your thoughts on our predicted Champions League round of 16 opponents?