Ogun Students Gives A Standing Ovation To DSP Oyeyemi For Reading CP Ajogun's Citation Offhand
Participants who took part in the maiden edition of the PCRC secondary schools security Awareness quiz competition, held at Lisabi Model Grammar School ,idi-Aba Abeokuta has given the State Police Public Relations Officer,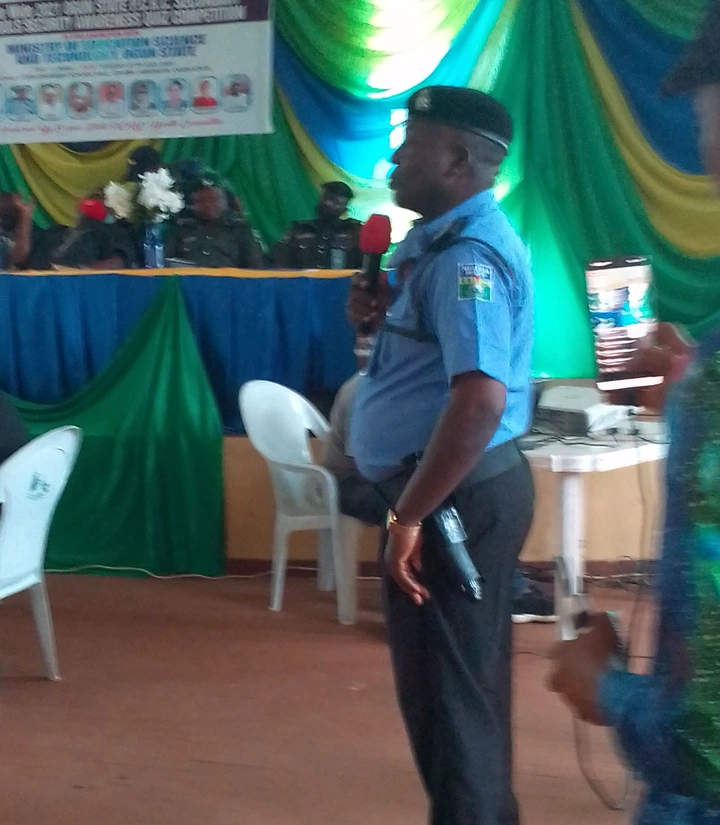 Deputy Superintendent of Police Abimbola Oyeyemi a standing ovation as the State Police spokesman reads the citation of the Commissioner of Police Edward Ajogun offhand.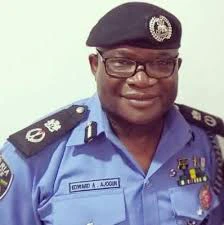 The Citation of CP Edward Ajogun which preceded his speech during the quiz competition was read by DSP Abimbola Oyeyemi in such a way that the anchor of the Program, comrade Kunle Shodipo had to call him the encyclopedia PPRO.
The citation which lasted for about six minutes that was read offhand by the Police PPRO was a feat which many Students this days would have found very difficult to achieve, but despite all the work load that the State Police Spokesman had to contend with, he was able to memorize such a detailed citation of his boss.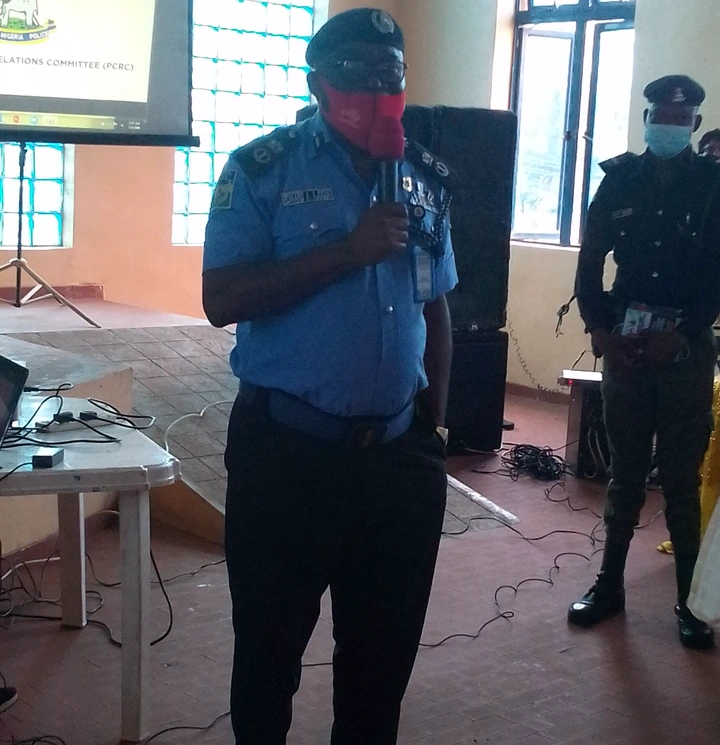 Though,many People might be of the opinion that the PPRO may have been reading the citation of the Police Commissioner for quite a while, but if he had not put his mind on it , he might have not been able to subsequently read such a lengthy citation ,without a script.
The lesson to be learnt from DSP Oyeyemi recitation, was that learner's should always endeavor to focus on whatever they do in order to arrived at Perfection.