It was a gathering of who is who in the Educational Sector as colleagues, staff, friends, family and well-wishers converged at the premises of Igbore High School Abeokuta, to celebrate a woman seen as an epitome of beauty and humility personified.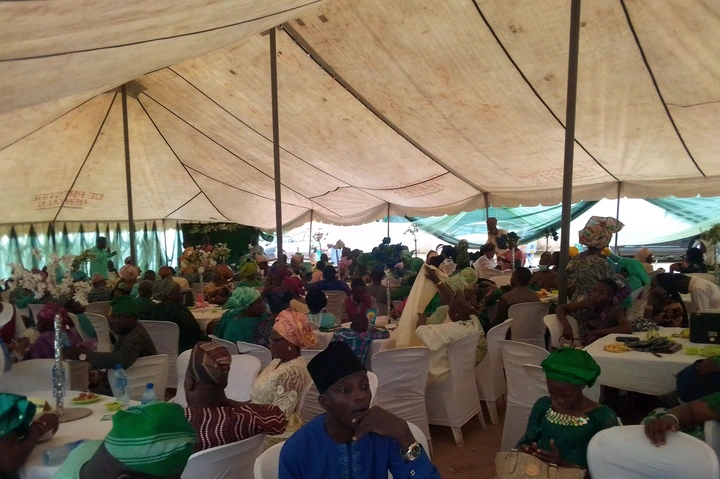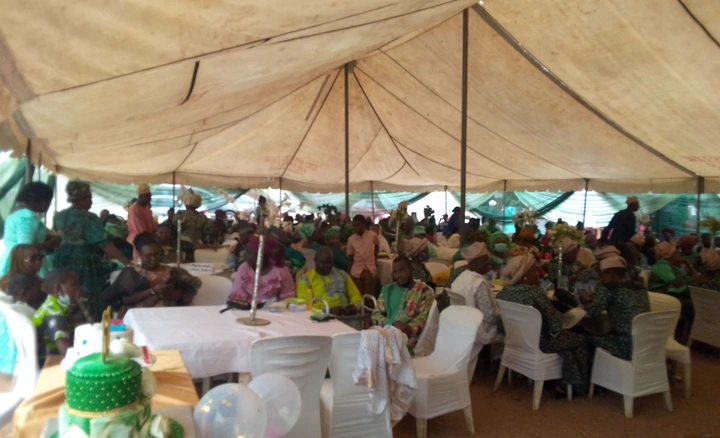 The programme of event started with a thanksgiving service where the celebrant was joined by her husband and other family members in thanking the lord whom had seen the celebrant throughout her service years.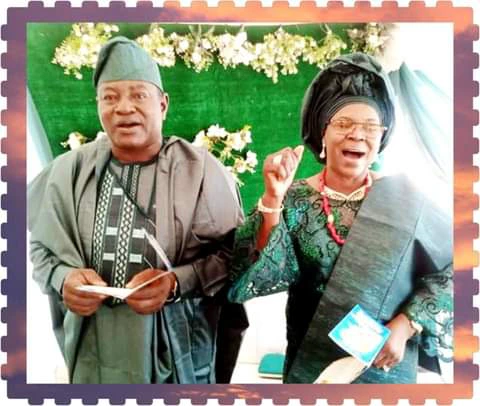 The programme latter went to a reception where guest were entertained. Also in Attendance at the reception ceremony was the aged but not wrinkled mother of the Celebrant.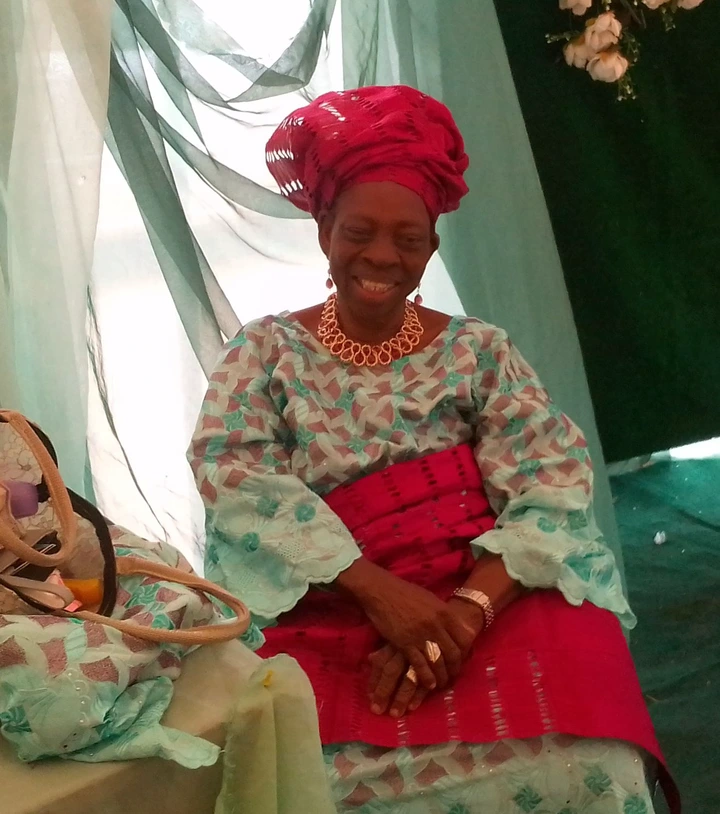 Highpoint of the program was the symbolic pulling out of service of the Celebrant.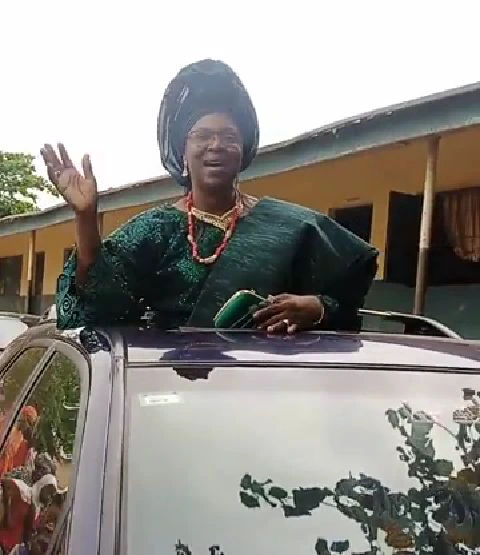 Mrs Adeyemo Olawunmi Olajumoke, was born on the 27th day of July 1961 to the family of Late Prince Johnson Oladunjoye Adeseun and Mrs B O Ogunmuyiwa of Akinoso rulling house ,Mosaaju Compound, Totoro and Igbein, in Abeokuta respectively.
She began her Educational career at Ibadan city Council School (ICC) Mokola between 1968 to 1973.
She later proceeded to Iseyin City Grammar School Iseyin ,from 1973 to 1978 for her Secondary Education, working briefly thereafter at Egbado South Local Government Council, Ilaro from 1978 to 1979.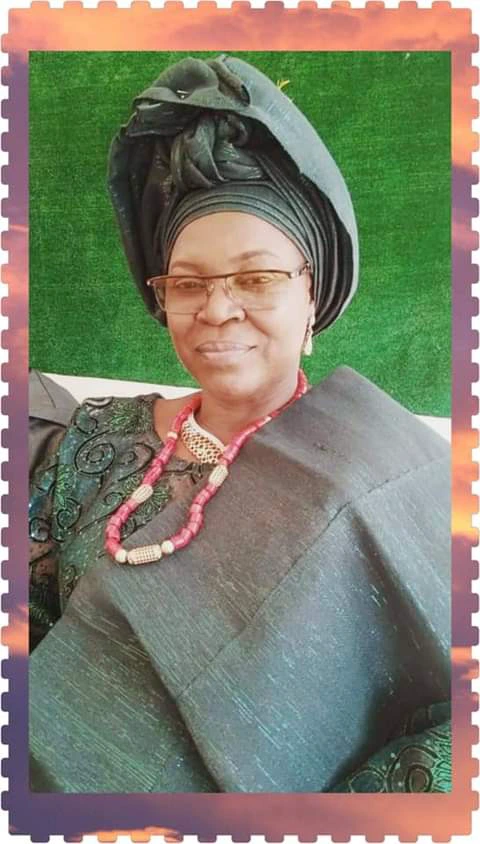 She also Attended Ogun State School of health technology, Itamogiri on an in-service training from 1979 to 1981 working thereafter at Ipokia local Government between 1981 to 1983 when she voluntarily resigned her appointment.
Due to her insatiable thirst for Education, She decided to cross to the Teaching Profession and proceeded to Ogun State College of Education, Ijebu-Ode from 1983 to 1986 where She Obtained the Nigeria Certificate In Education in English /Yoruba.
Mrs Olawunmi Ola Adeyemo bagged her B.ed in Communication and Language Art/ Adult Education from the prestigious University of Ibadan in 2002.
Mrs Adeyemo also took a course in computer appreciation and skills acquisitions from ENIF at Ilugu Asalu Abeokuta, between April and June 2008.
Working Experience: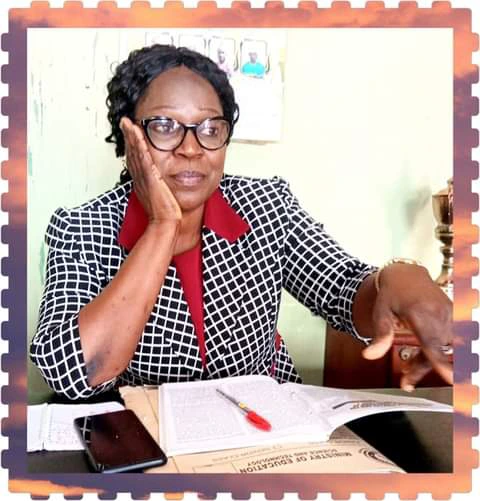 Mrs Adeyemo was at Egbado South Local Government Council ,Ilaro between 1978 to1981 and Ipokia Local Government Council, Ipokia between 1981 to 1983.
Ogun State Teaching Service Commission:
She was Appointed by Ogun State Teaching Service Commission and was immediately posted to Nawair – Ud-Deen high ,Oke -Ijeun, Abeokuta, between 1989 – 1994.
Between 1994 – 2004, She was at Abeokuta Grammar School, Idi – Aba, Abeokuta.
Also between 2004 to 2010 she was at Baptist Boys High School Saje , Abeokuta.
She had her second missionary journey back to Abeokuta Grammar School, idi – Aba , Abeokuta between 2010 and 2018.
She was given her duty post as Vice Principal in 2018 when she was posted to Papalanto High School (junior) between April to October 2018.
Between October 2018 and October 2020, She was also at Nawair- ud- Deen Grammar School, Obantoko in Abeokuta.
She was finally elevated to the post of a School Principal during her induction in November 2020 and was posted to Ofada High School (Junior) ofada, between November 2020 and January 2021.
Finally, She was posted from Ofada High School to Igbore High School (Senior) in Abeokuta where is retired as a School Administrator.