Kante Or Jorginho Will Win The Ballon dOr This Year- Patrice Evra Shares His Prediction
Manchester United legend, Patrice Evra has shared his prediction on who will win the Ballon d'Or award this year and he preferred Chelsea stars I.e Ngolo Kante or Jorginho to win it.
Evra explained that he doesn't want Messi to win the award again because the Argentine has won it many times and the fact that he didn't win enough trophies with Barcelona last season.
Meanwhile, many analysts have discussed that Messi's chances of winning the Ballon d'Or got boosted when he won his first-ever Copa del Rey title with Argentina. Although, The six-time Ballon d'Or winner also won the Copa Del Rey with Barcelona last campaign.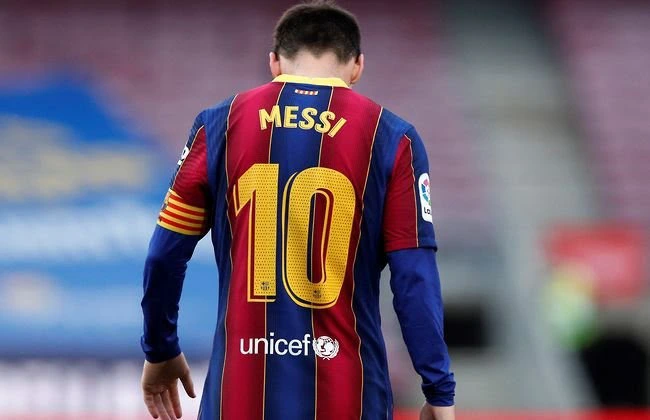 Photo Credit: Getty Images
Robert Lewandoski is another contender to win the award this year after he was denied last year when they scrapped the award in which he was instrumental to Bayern Munich's sextuplets.
However, Evra while speaking to ESPN lately, draws his prediction on the winner of the Ballon d'Or award this year.
The ex-Man United left-back was quoted as saying "in my opinion, this ballon d'Or is for Kante or Jorginho, I'm sick of giving it to Messi. What did he win last year? Okay, the Copa America. With Barcelona what did he do?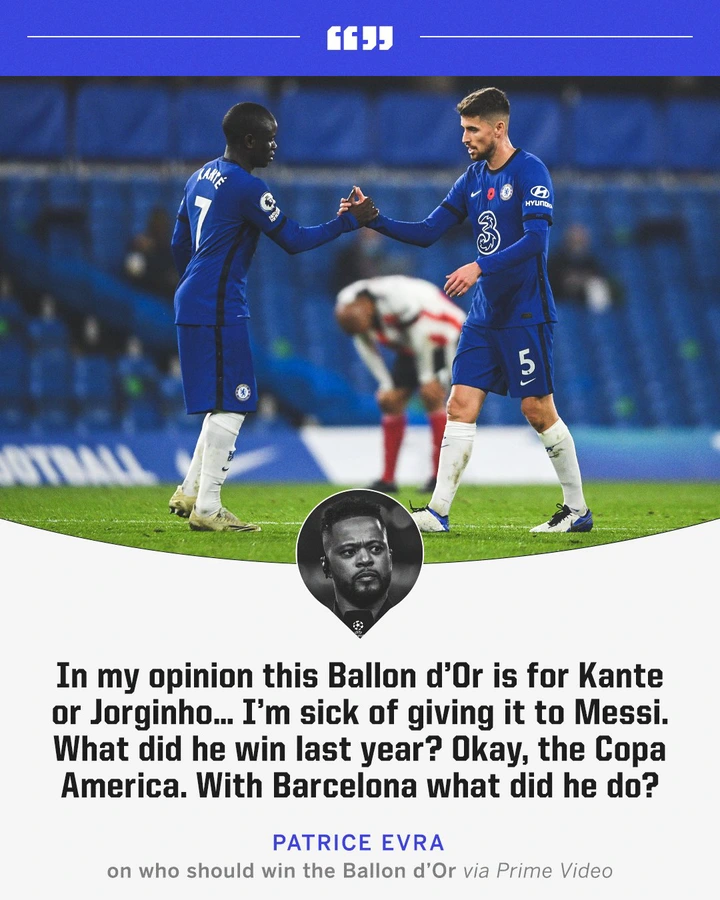 Nonetheless, the award ceremony will take place on the 29th of next month and as it stands, Messi is leading the power rankings of winning it