Joe Cole claims Chelsea won't sell 'such a talent' Newcastle want to seemingly sign
Joe Cole made it clear that Chelsea 'won't sell' Conor Gallagher amid rumours the likes of Newcastle want to sign him, as he told the All to Play for Podcast.
The TV pundit suggested that Gallagher is 'such a talent' and Chelsea would be 'silly' to sell the player who is thriving on loan at Crystal Palace.
Gallagher made his England debut on Monday after a strong run of form under Patrick Vieira this season.
Therefore, it shouldn't be a surprise that the big pockets of Newcastle are now seemingly trying to lure him towards their direction, as reported by the Daily Mail.
Former Chelsea and Liverpool man Cole shared that he coached Gallagher during his younger days, as he stated what his best role in the team could be.
"I coached Conor a few times at Chelsea," said Cole. "He can play box-to-box number eight, with his back to goal and he can play as a number 10.
"He is better as a number eight box-to-box. He could even play at Chelsea where Kovacic plays. But he will score more goals than Kovacic.
"Chelsea won't sell him. They aren't silly. Him and Gilmour, who has gone over to Norwich.
"Although Billy plays for Scotland regularly, he has probably gone above him because of what he has done. He has gone out on loan. He has done it. Such a talent."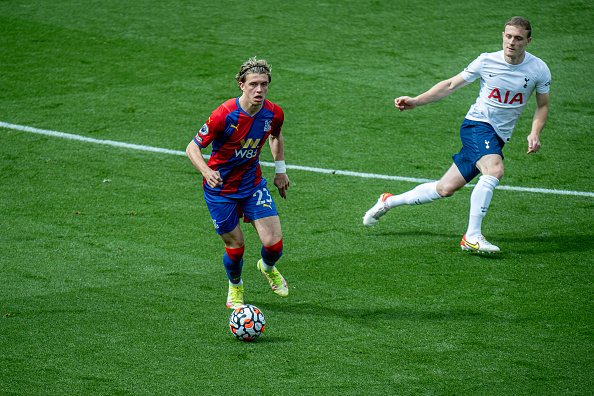 With the likes of Mason Mount and Reece James thriving in Chelsea colours, that's something that Gallagher will be looking towards and thinking he could join that party.
But, those at Stamford Bridge have also sold the likes of Fikayo Tomori and Tammy Abraham for big money.
So, if a big wad of cash is put on the table for the all-action midfielder, then it will be interesting to see how Chelsea react.
More than likely, they will sell because they have done so before, unless they think he is way too valuable to offload