Despite having an outstanding season, Chelsea needs a natural striker. Signing a born-scorer will give to play at the number nine position will make Chelsea the best team in the league.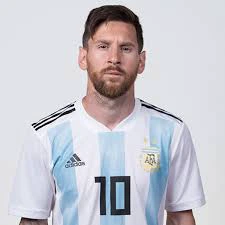 Photo credit: skysport.com
Lionel Andres Messi is an Argentine professional footballer who plays for and captains the Argentina national team.
Lionel Messi got into recognition when he was 16 years, four months, and 23 days old, Messi made his first-team debut when he came on in the 75th minute during a friendly against Jose Mourinho's Porto on 16 November 2003. Although the Argentine player did not score, the technical staffs were impressed with his performance.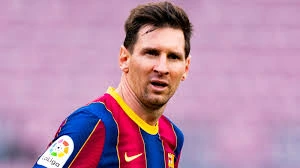 Photo credit: Facebook.com
According to reports, Lionel Messi will not sign a new contract at Barcelona, the club has confirmed in a statement that the Argentine is set to leave the Spanish club.
The 34-year-old attacker will have to pick a new team to join ahead of the new season, but the only issue relating to his transfer move is which club can afford to land the six times Golden Ball Award winner.
Only a few clubs in Europe can pay for the service of Lionel Messi and these clubs include; Chelsea, Manchester City, Paris Saint-Germain, Real Madrid, and Manchester United.
Below is a lot of Pros and Cons of signing Lionel Messi at Chelsea;
Pros;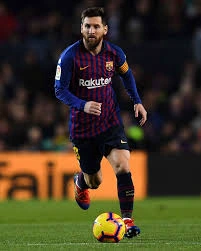 Photo credit: britannica.com

– Talent:

Lionel Messi is arguably one of the best footballers in the history of football. The Argentine attacker has won every individual award as well as team awards in the game of football.

Lionel Messi is greatly talented and can play in any position in the attack. Messi can be deployed as an attacking midfielder, second striker, left and right-winger, and even as a Striker. The Argentine is one of the most complete players in football history.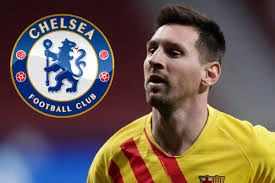 Photo credit: thesun.co.uk
– Experience/Elite Player:
Lionel Messi has been playing for Barcelona (one of the best football clubs in the world) for 21 years and he has the team built around him. Signing the six times Ballon d'or winner will be a great addition to the current Chelsea team as he will guide them to a whole new level.
– Leadership:
César Azpilicueta is currently Thomas Tuchel's Chelsea team but the Spanish defender is old and he is slowly getting a rotational role at the club.
Lionel Messi is the captain of his former club and the Argentina national team who are the current Champions of the Copa America tournament. The Argentine attacker is a great leader on the pitch, his achievement speaks for him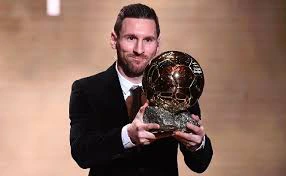 Photo credit: ndtv.com
– Ballon d'Or:
Two Chelsea players are favorites to win this year's current Ballon d'Or award. N'Golo Kante and Jorginho are the two players contesting for the award. Others like Mason Mount, Kai Havertz, and Tiago Silva may meet the top 50.
With the signing of Lionel Messi at Chelsea, there will be an increase in the odds that one of Chelsea's players will win the Ballon d'Or award in December.
– Increased Fan Base:
Barcelona will surely lose some fans as Lionel Messi leaves the club. Million of fans will become supporters of any club that can sign the Argentine attacker this summer. With more fans and supporters, there will be an increase in the club's revenue and sales.
Cons: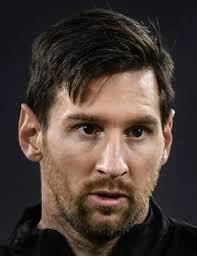 Photo credit: transfermarkt.com
– Salary Demand:
Lionel Messi earns £71 million per year on his last contract with Barcelona. Although the transfer move will be free the salary demand is a huge price to pay for the Argentine attacker.
Chelsea can surely afford that amount but it will also affect the club's finance and they might have to balance their budget as other players also become world-class footballers too.
– Team play:
Thomas Tuchel's Chelsea team plays with freedom as the team is not built around any player. This gives them the unpredictability factor and it pays as they are the current UEFA Champions League Champions.
The signing of Lionel Messi will make Thomas Tuchel build the team around the six times Golden Ball Award winner and the unpredictability factor will be lost.
– Long time plan:
Bringing Lionel Messi to the Standford Bridge Stadium this summer will be a great financial burden and it will surely affect the club's long-time plan on anything that involves money.
– Erling Haaland Transfer Deal:
Chelsea is highly interested in Erling Haaland and is looking forward to bring the 21-year-old striker this summer. Chelsea fans should forget the signing of Haaland if they go for Lionel Messi this summer transfer window.
Opinion: Comment down if you want Lionel Messi at Chelsea this summer.