Fans React To Werner's Post After Yesterday's Match (Photos)
Chelsea football club had a very tight and competitive match with Zenith yesterday. Timo Werner scored a goal just a minute into the match.
Chelsea had a defensive error yesterday and the midfield was left wide open for a counter-attack. Kovacic, Kante, Chilwell, and Chalobah have an injury that made them miss yesterday's match.
Timo Werner had an impressive match yesterday against Zenith. The German international scored twice and did assist for Romelu Lukaku. Timo Werner's performance was rated high by the fans.
Timo Werner made a post today after his performance yesterday and it instantly got the reactions from his fans. Check the image below for Timo's post.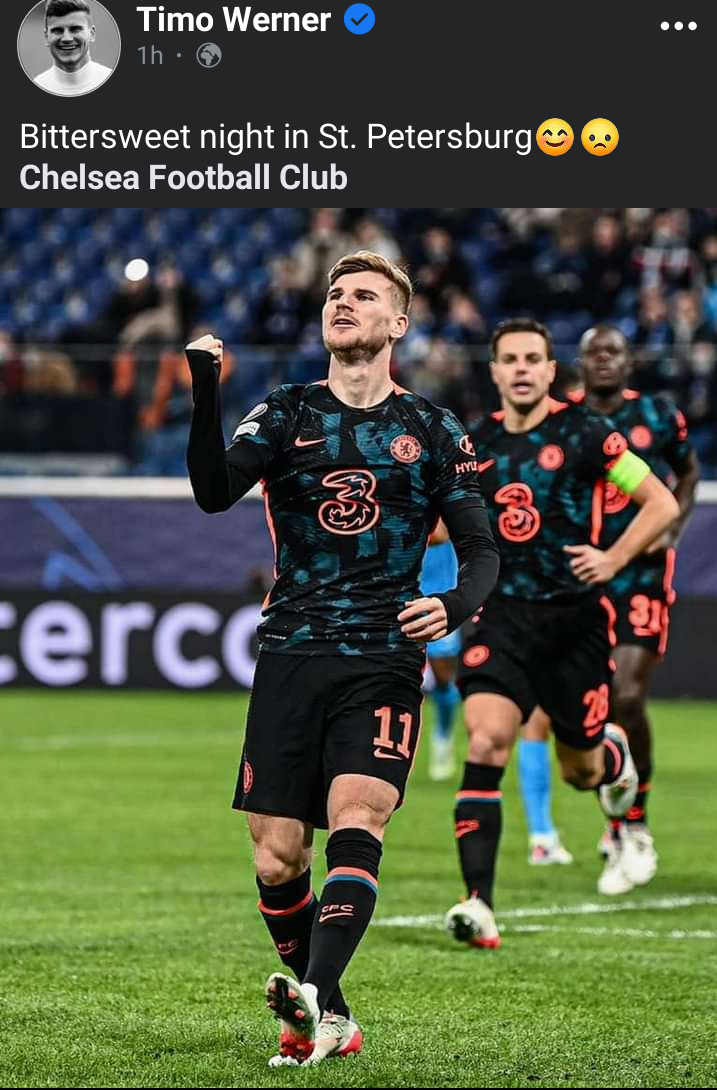 Even though the match ended all square, the fans appreciated the effort made by Timo Werner and his dedication to every match this season. Check the images below for fans' reactions.
Chelsea was unable to keep the first position in the Champions League table. Although, they qualified for the next round of 16