Eden Hazard's return to the Stamford Bridge and its possible positive effect on Kante.
The month of January will be ushering in the reopening of the winter transfer window for European clubs, to recruit or to offload their players either on loan or on a permanent deal.
As it stands now, Chelsea football club's head coach, Thomas Tuchel is in dire need of players that will be recruited to the Chelsea's squad, in order to restore Chelsea's threatening prowess.
However, Eden Hazard might be returning to the Stamford Bridge where he (Hazard) left a legacy that will be cherished forever by Chelsea's fans. Hazard left Chelsea football club in a bid to play in his dream club (Real Madrid), but he was unable to replicate the superb quality he (Hazard) displayed at Chelsea before his switch to Real Madrid courtesy of injury problems.
But Hazard might be returning to Chelsea and Hazard's return might exert a positive impact on Kante.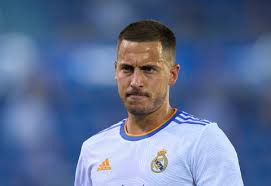 How Enhancing Kante's attacking ability: 
N'golo Kante has always proven to be a player of greater value when it comes to midfield position but Kante's weakness is his (Kante's) inability to break defenders during an attack against any Chelsea's opponent. But with Hazard's presence in the frontline Position, Kante will always find it easier to penetrate any defensive lineup because he (Kante) will definitely learn some decisive moves and dribbles from Hazard during training sessions.