Chelsea Star Could be Red Carded Against Brentford As Anthony Taylor Choose To officiates
You are welcome to news Fact Nigeria today we are going to Look at Chelsea Against Brentford in their Next premier League Match
As you all know that Anthony Taylor is not a fan of Chelsea he has shown his hatred for the clubs it's never a doubt that one of Chelsea Player is going to be red carded this weekend in the Match against Brantford
Ahead of the EPL game between Chelsea and Brentford this weekend, Anthony Taylor has been appointed as the chief referee. This Referee is one of the top English officials and that exolains why he takes charge of big matches.
Chelsea fans do not like this English official for a bit because of their harsh encounters in the past. The last encounter Chelsea had with Anthony Taylor was against Liverpool, he gave Reece James a red card and also issued a penalty to Jurgen Klopp's boys.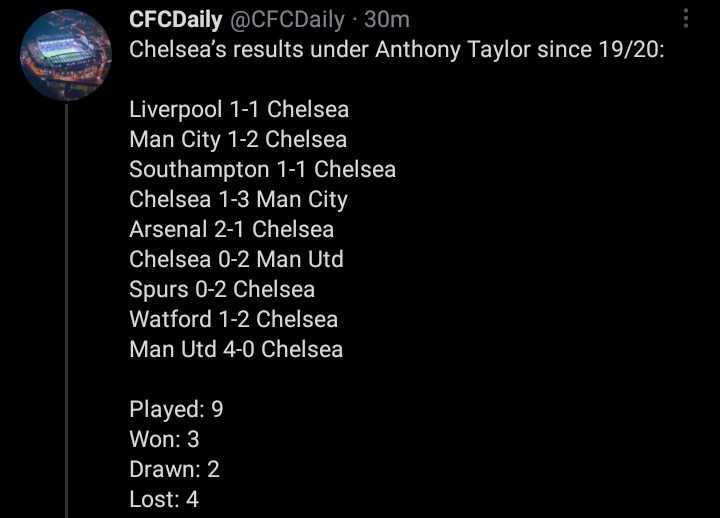 Photo Credit: Twitter
Chelsea have not been so lucky in their previous meetings with this official.They have conceded a total of 4 penalties in the last 9 games Anthony Taylor officiated.
Among these 9 games, Chelsea won only 3 and lost 4.Sources have it that some Chelsea fans wrote a petition for Anthony Taylor to stop officiating their games but FA paid deaf ears.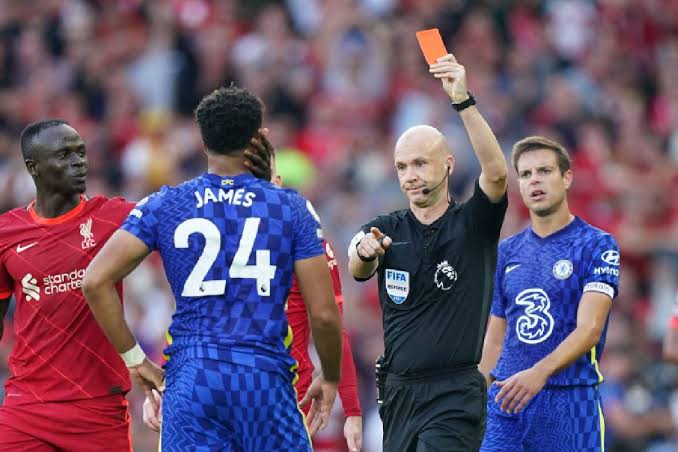 Photo Credit: Twitter
Chelsea fans will have to worry this weekend again, they might not get favourable against Brentford especially now they are at the league top