Chelsea should go for Cristiano Ronaldo" Sky Sports pundit, Paul Merson argues.
After a sensational and dominant display against Tottenham, it was evident that Chelsea still need to do their homework when it comes to scoring goals. A dominant match with just two goals from their defenders—Koulibaly and James—to show for it.
An extra time header scored by Harry Kane denied the visitors from taking all the three points at White Hart Lane.
Unsurprisingly, Chelsea could only found the net two times in 16 attempts—six more attempts than Tottenham Hotspur.
As a result of that, Sky Sports pundit and a Chelsea former player argued that Cristano Ronaldo perfectly fits in for Chelsea style of attacking football and encouraged Chelsea to go for him before the summer transfer window closes on September 1st.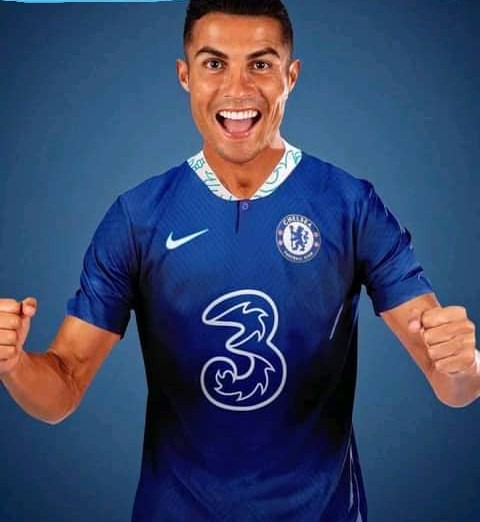 Excerpts of his argument below:
"Chelsea were outstanding against Tottenham on Sunday, they dominated the match from start to finish, but they haven't got a goalscorer or centre-forward and that cost them three points," Merson told Sky Sports after a pulsating 2-2 draw at Stamford Bridge."
He continues:
"Despite their domination, Spurs goalkeeper Hugo Lloris made just one save. That tells you all you need to know. I cannot believe they didn't or haven't gone in for Cristiano Ronaldo. He just ticks all of the boxes Chelsea are lacking.
Playing for Chelsea is not like playing for Manchester United, who are working from the halfway line. Chelsea are on the edge of the box, dominating games. Chelsea have unbelievable wing-backs, they dominate football matches, if they were putting the ball into the box for Ronaldo I would dread to think how many goals he could score."
Cristiano Ronaldo is looking for Champions League challenge which Manchester United will not offer as they didn't qualify for it last season.
It was rumoured that Todd Boehly wanted to sign him for Chelsea but Thomas Tuchel didn't want player with enormous influence on and off pitch.
Let's see how Chelsea solves the problem of their goal-scoring ability.