Chelsea And Man City Likely Xl If They Had Kept Their Best Players
Manchester City and Chelsea are arguably amongst the best teams in the English Premier League and Europe in general. They are amongst the most successful, reputable, and elite teams in football history.
Furthermore, we can arguably say that both Man City and Chelsea are amongst the biggest contenders in the Premier League as well as the UEFA Champions League.
Man City and Chelsea have inevitably contributed to the success of football over the decades. These two teams have nurtured and hindered several elite players over the decades and some have become history.
Both Chelsea and Man City are highly regarded as one of the elite clubs in Europe, considering their performances, players, and coaches. This indirectly brings us to the main discussion of the day.
Chelsea and Man City have brought up magnificent players. Some are still playing and currently thriving in their respective clubs while some have even retired.
Leaving all the retired players aside, Mohammed Salah, Kevin De Bruyne, Juan Cuadrado, Thibaut Courtois are a few others who are Chelsea's former best players.
However, these aforementioned players are no longer with Chelsea but rather thriving with another club. Similarly, Manchester City has had some of the best players in the club, some are still present while some are thriving in another club.
Nevertheless, have you ever thought about how these respective clubs (Chelsea and Man City) could line up if all their best players were still in the club?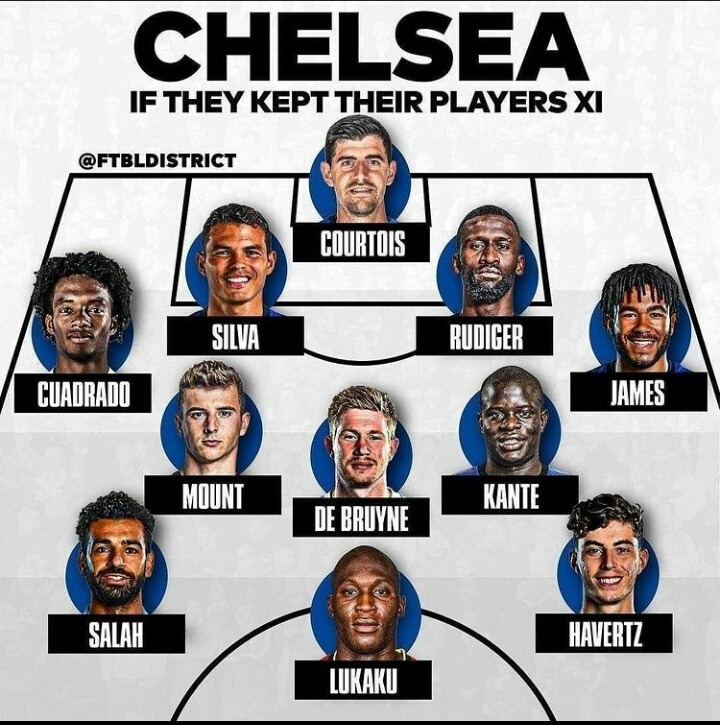 Starting with Chelsea, the presence of Salah, De Bruyne, Cuadrado, and Courtois would be a great boost for the team. Courtois could still retain his position as the first goalkeeper as he is arguably a better goalie than the current Chelsea goalkeeper.
Both Salah and Cuadrado could work in the right flank and De Bruyne would be a great boost for the Chelsea midfield.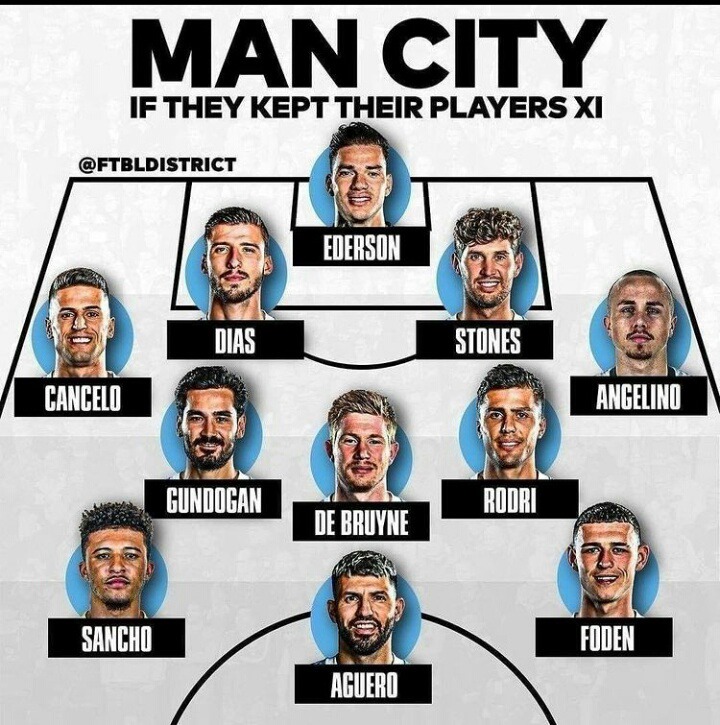 As for Manchester City, the presence of their former best players such as Jadon Sancho, Sergio Aguero, and some others could be a nightmare for their opponents.