Celebration at Stamford Bridge: Eden Hazard rejected Newcastle offer, Chelsea ready to finalize Hazard's Deal in the next few days.
Eden Hazard has no intention of joining Newcastle United, who have become the Premier League's newest big spenders, this month.
Newcastle United has received a huge setback in their pursuit of Eden Hazard, according to a report from Catalan publication El Nacional.
The Real Madrid misfit has expressed his disinterest in joining the Premier League's big spenders, stating that he would only quit the club to rejoin his former team, Chelsea.
Following the completion of his dream transfer to Real Madrid in July 2019, Eden Hazard has had a nightmare of a year. Injuries have taken their toll on him, and the Belgian international is now a shell of the all-conquering forward he was during his time at Chelsea when he was at his most dominant.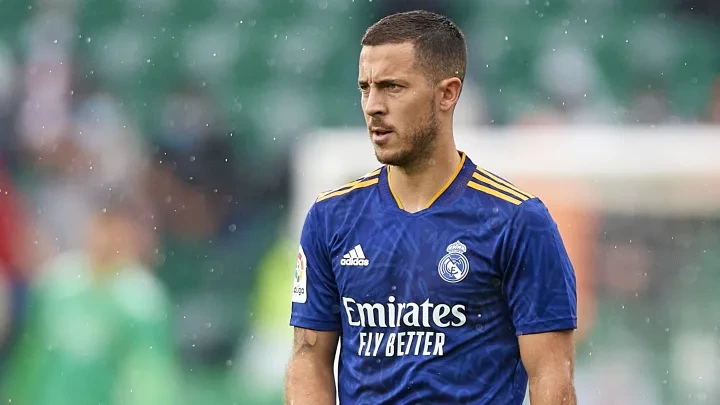 The Belgian international has made only 59 appearances for Real Madrid, scoring five goals and providing 10 assists in the process. Newcastle United is at the top of the list of potential bidders, even though the 31-year-old's problems have not deterred them from making an offer.
Hazard, despite his fitness issues at Real Madrid, has the potential to be a game-changer for Newcastle United if he can stay healthy.
Together with Allan Saint-Maximin, the Belgian striker might make a lethal attacking duo capable of winning games on their own, which is why the Magpies are showing an increased interest in his services.
Real Madrid Transfer News: Newcastle United is willing to spend big for Eden Hazard
The newest big spenders in the Premier League are even willing to give a lucrative deal of about €50 million to win the services of the 31-year-old. This package will comprise a €40 million basic charge, with the remaining €10 million consisting of add-ons to cover other costs.
While the €50 million bid is in line with Real Madrid's desires to get rid of Hazard, it seems that the player is acting as a stumbling block for both sides.
Eden Hazard has said that he has no intention of joining Newcastle United and that he would only leave Real Madrid to return to Chelsea.
Several reports suggested that the Blues were in negotiations with Real Madrid about re-signing Eden Hazard, but those conversations have fallen through. To make room on their books for Kylian Mbappe and numerous other players, the Spanish giants are eager to remove the Belgian forward's salary off their books.
Thus, Real Madrid will need to make place for transfer fees and extravagant salaries, which means moving Hazard is a must-do for the Spanish giants. Hazard, on the other hand, is unlikely to sign a contract with Newcastle United if he does return to the Premier League