Celebration at Stamford Bridge as Uk Prime Minister Reveals Latest Development That Is Welcomed By Chelsea Supporters.
The government of United kingdom recently sanctioned Chelsea's owner, Roman Abramovich. It was revealed that Roman Abramovich has had a personal relationship with Russia's president, Vladimir Putin for many years.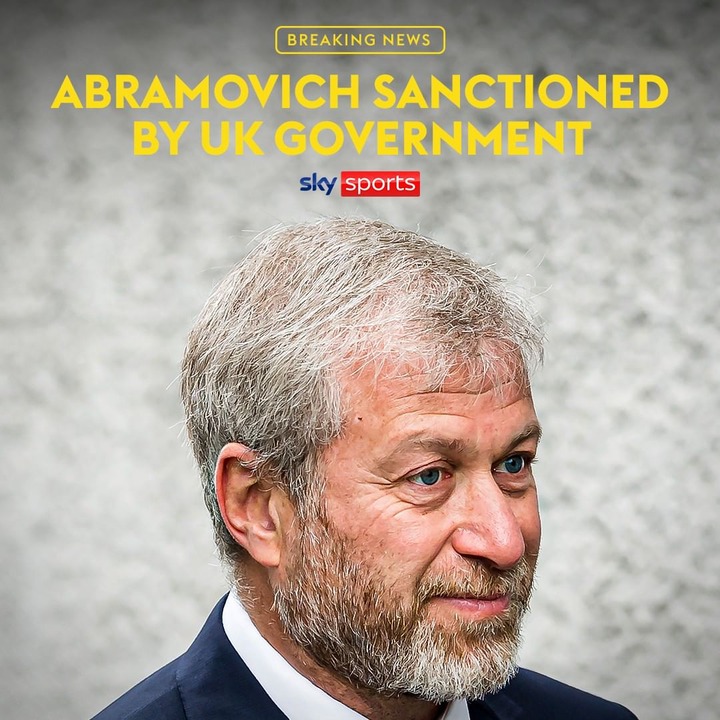 Vladimir Putin had played a key role in destabilising Ukraine. This sanctions have been affecting Chelsea negative. The blues can't even sell tickets or any merchandise following this sanctions. Chelsea are however allowed to carry on with the sale of the club.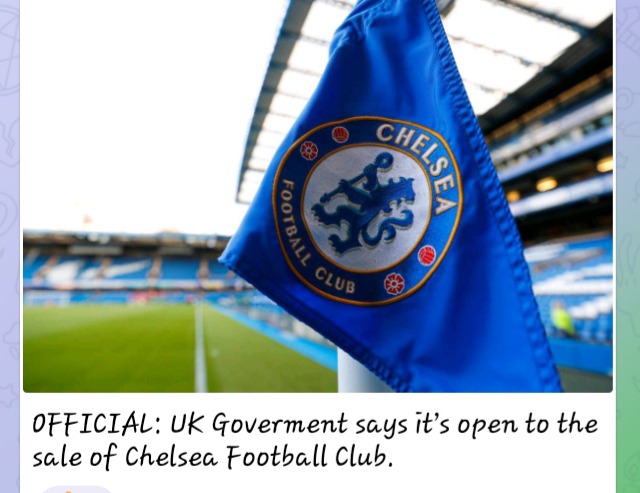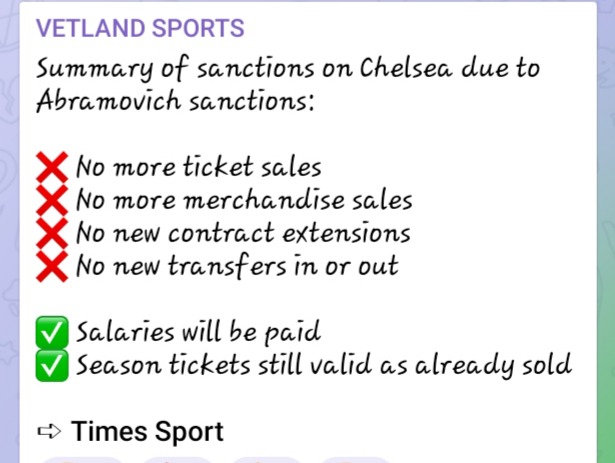 Among the interested buyers in Saudi Arabia media group. In a recent interview, United kingdom's prime minister, boris Johnson revealed that Saudi Arabia investment is welcomed in England.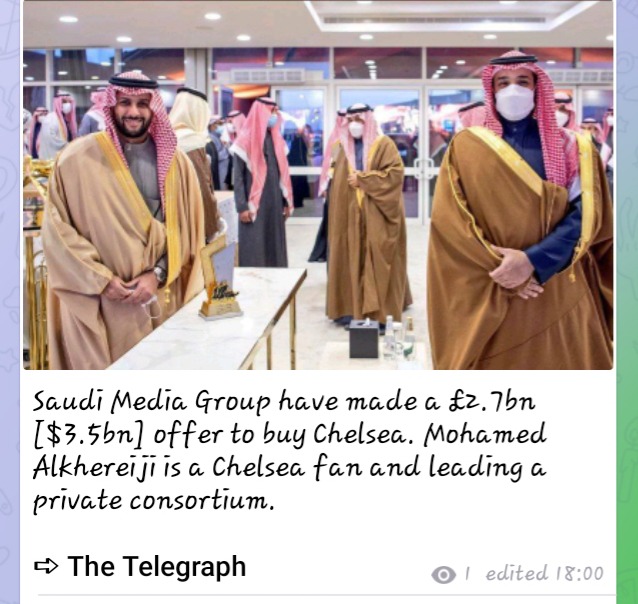 Johnson went on to reveal that they has been long standing relationships between the two countries. This is welcomed news as it means that the Saudi media Groups could be allowed to go ahead with their bid for the club.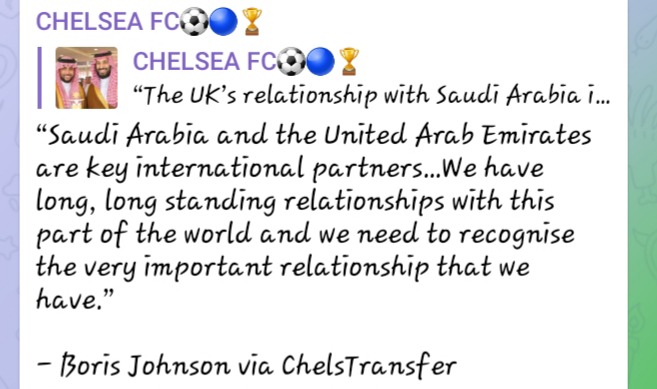 The Saudi media Group made an official bid for the club worth two point seven billion pounds, earlier in the week. Would you like them to become the next owners of Chelsea. Share your thoughts in the comments section and follow for more updates. Thanks and keep safe.