Ballon D'Or 2021: How The Top Ten Nominees Were Ranked During The Award Night In France
The 2021 FIFA Ballon d'Or award has been officially presented to Lionel Andrés Messi, who wins the award for a record of seven times in his football career. The former Barcelona star player, Lionel Messi played 56 games, scored 41 goals, and provided 17 assists before the Ballon d'Or awards ceremony this year.
His stats for both club and country this year were incredible and he deserved the award more than anyone else. The article states how the top ten nominees were ranked during the award night in France.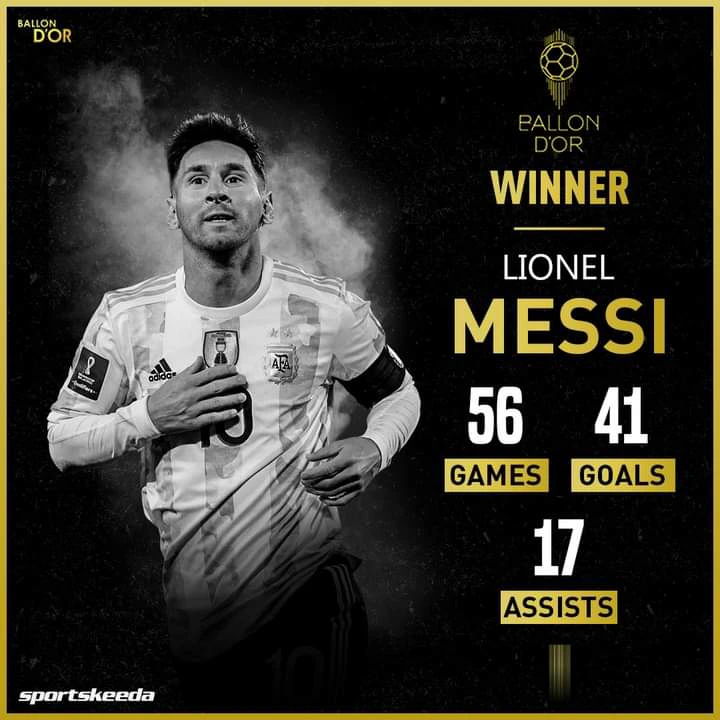 Below is this year's final ranking;
1. Lionel Messi
2. Robert Lewandowski
3. Jorginho
4. Karim Benzema
5. N'Golo Kanté
6. Cristiano Ronaldo
7. Mohamed Salah
8. Kevin de Bruyne
9. Kylian Mbappé
10. Gianluigi Donnarumma
For the first time in ten years, Cristiano Ronaldo failed to make the top five spot in the Ballon d'Or awards list. Two Chelsea stars (Jorginho and N'golo Kante) featured both in the top five and top three spots.
But here is the fundamental question, how do you rate this decision?