ARS O-0 BUR: 2 Worst VAR Decision Against Arsenal That Favoured Burnley Today
Arsenal has dropped points in today's game as Burnley held them to a goalless draw at the Emirates Stadium which opened up the areas that Arteta still has more work to do if they are to finish in the top four this season. However, there are two controversial VAR decisions against Arsenal in today's game.
The first half at Emirates Stadium ended 0-0, as the likes of Martin Odegaard, Alexandre Lacazette, and Saka all came close. Burnley was sitting back and tried not to give Arsenal any space. The visitor's plan worked well all through the first period. The second half also ended fruitless.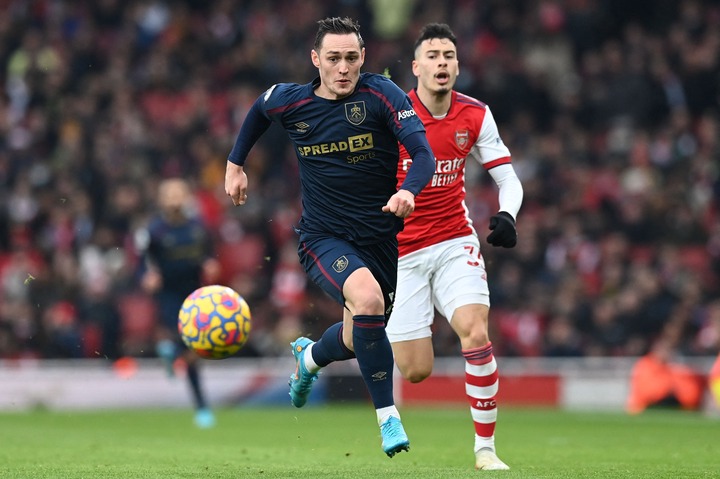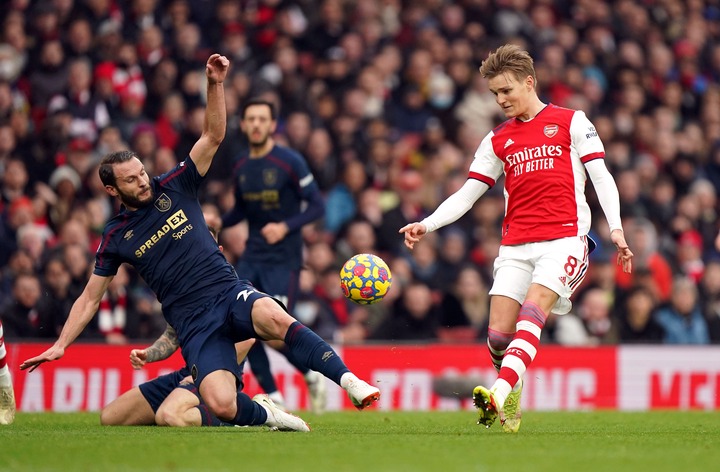 Photo credit: Getty Images
So, here are the two Worst VAR decisions that Favoured Burnley instead of Arsenal today:
1. Ashley Westwood Awful Tackle On Kieran Tierney
The Burnley midfielder escaped a straight red card when he stepped on the leg of Tierney in the 25th minute in an awful manner. Several replays showed that it should have been a red card against Westwood. But the Referee showed him Yellow instead.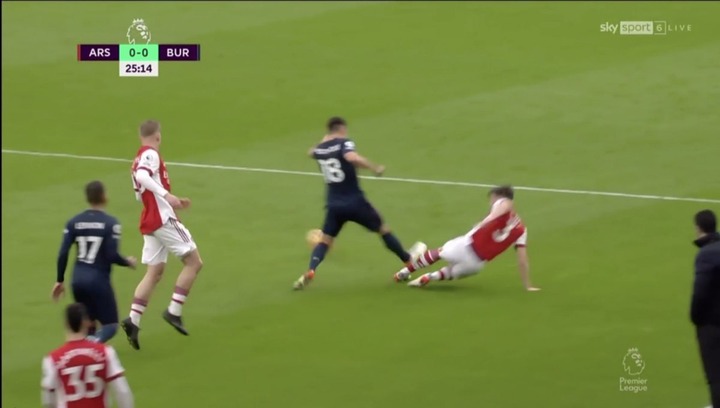 Photo credit: Arsenal News via Twitter
This decision led to the protest by some Arsenal internet fans that it was a bad decision against them. And if it was one of their players that gave that tackle, he would have been sent off.
2. Ashley Westwood's Elbow On Gabriel Magalhaes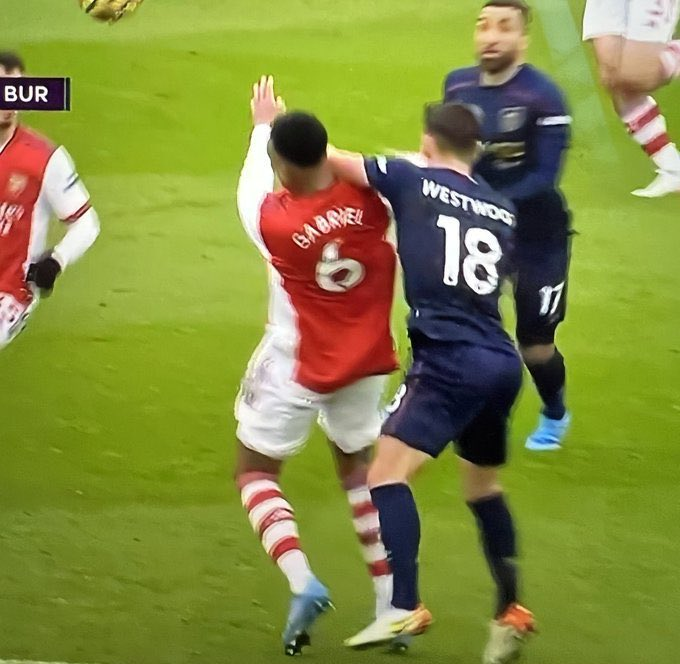 Photo Credit: Arsenal News via Twitter
Westwood who was already on a yellow card later went on to elbow Gabriel Magalhaes and in that case, he should have been sent off because several reviews showed that he should have been penalized, which could have ended the midfielder stay on the pitch. Fortunately for the Clarets midfielder, he escaped again as the Referee ruled out the incident.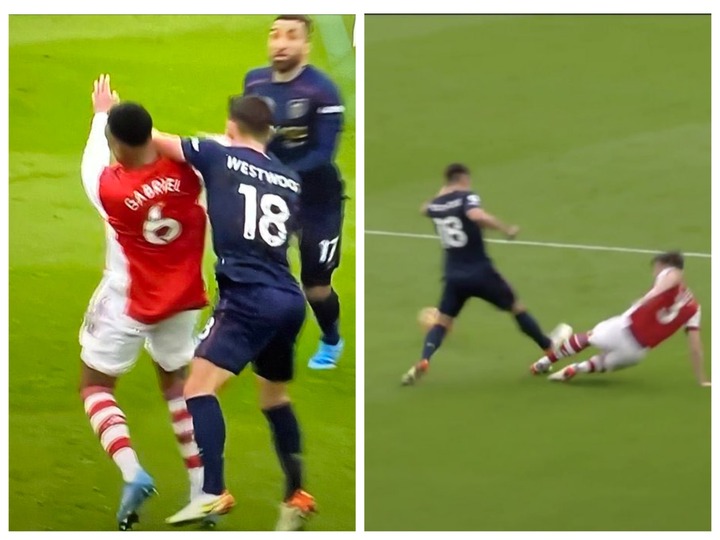 Nevertheless, VAR should try and look thoroughly into any decisions involving Arsenal from henceforth because their supporters are already speculating that the Referee's Video assistant has an agenda against them