ARS 0-3 BRI: Man City will emerge Champions if they secure a win against Chelsea after Arsenal lost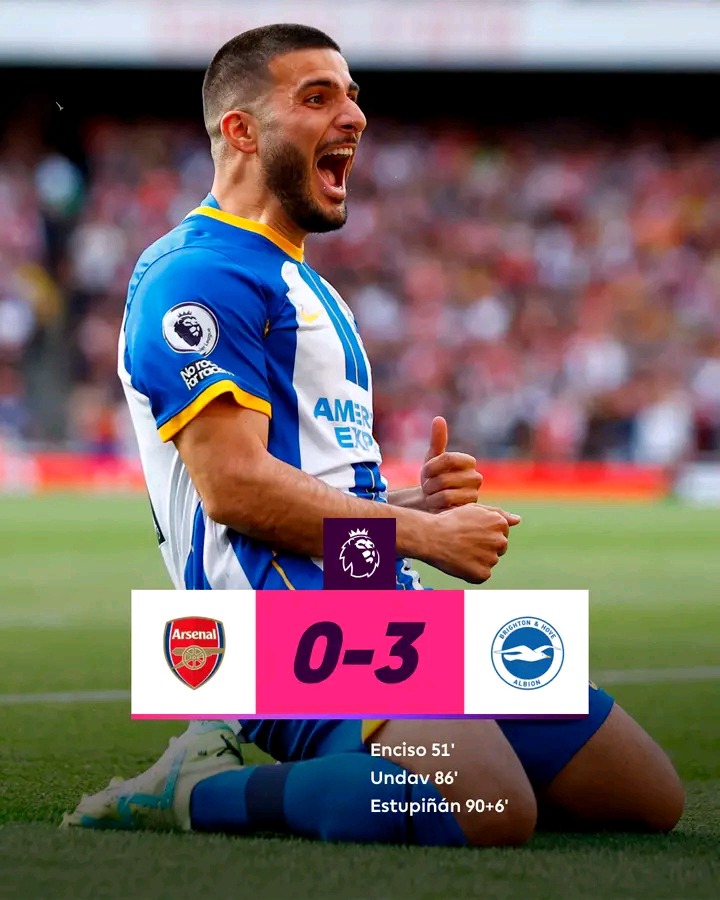 Arsenal suffered a damaging 3-0 defeat against Brighton and Hove Albion at the Emirates Stadium.
The Gunners' performance was lackluster, and it was evident that they were missing key players on the field. Oleksandr, who has been instrumental in their recent matches, was sidelined due to injury, while Gabriel Martinelli's involvement was cut short when he sustained an injury from a tackle by Moises Caicedo.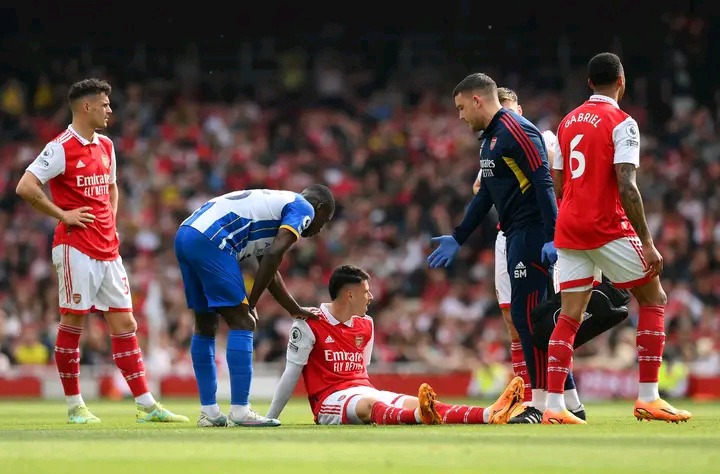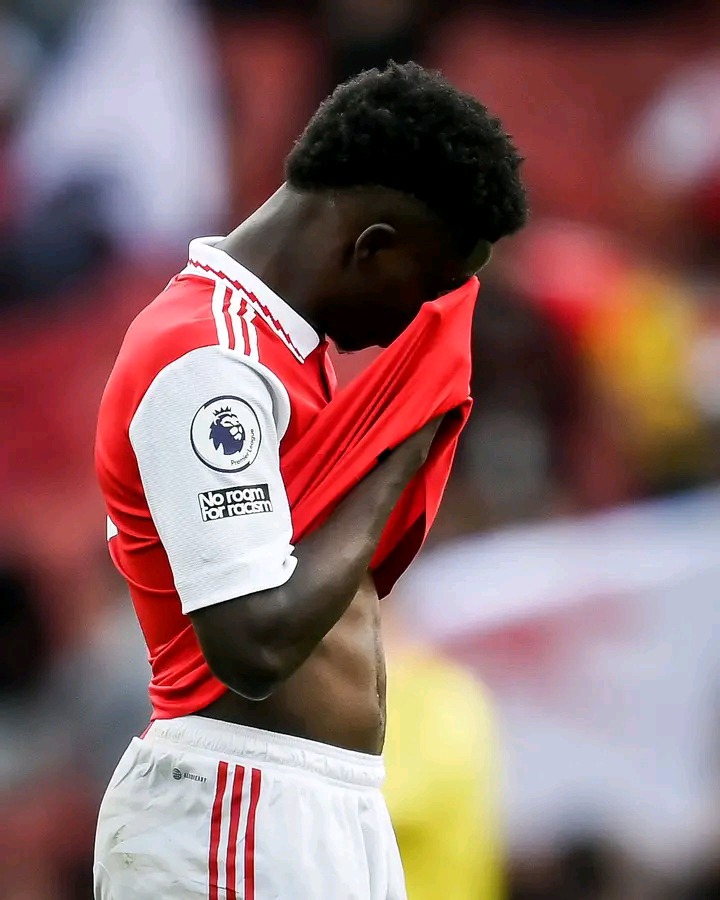 At halftime, Arsenal managed to hold Brighton to a goalless draw, However, the second half proved disastrous for the Gunners as Brighton found their stride and took control of the match. Three goals from Julio Enciso, Deniz Undav, and Pervis Estupinan sealed Brighton's comprehensive victory.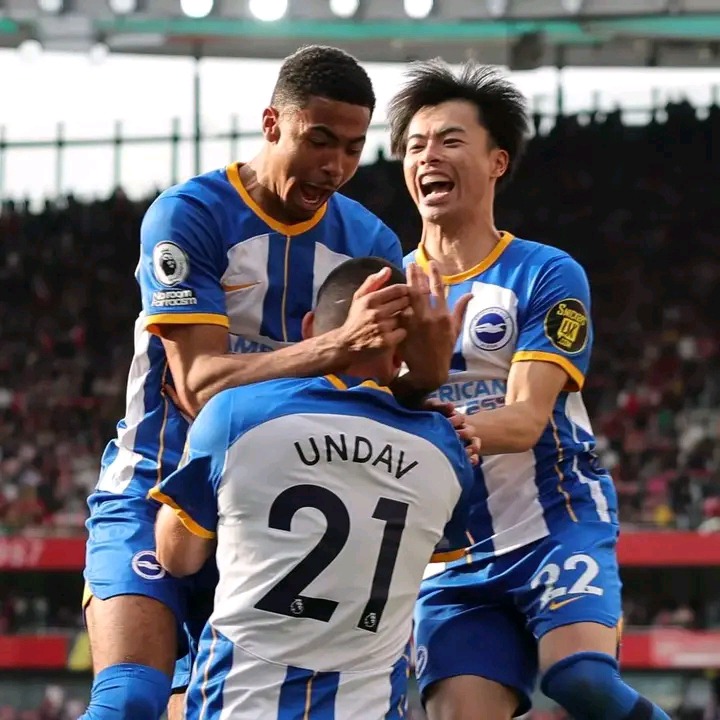 This defeat will undoubtedly please Manchester City and their manager, Pep Guardiola, who secured a convincing 3-0 win against Everton earlier in the day. As a result of Arsenal's loss, City now only need one win from their remaining two matches to secure the Premier League title.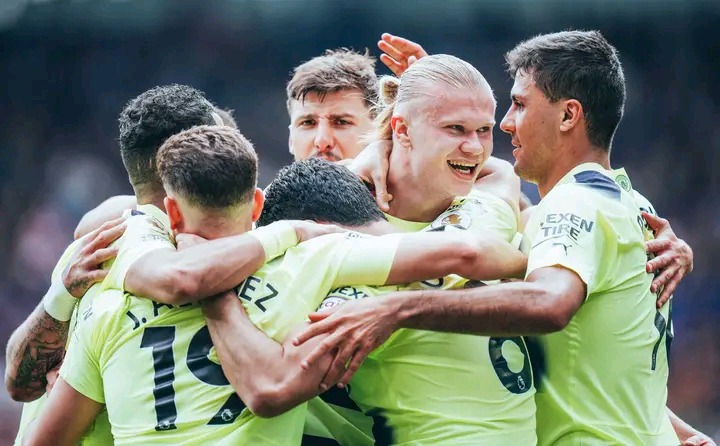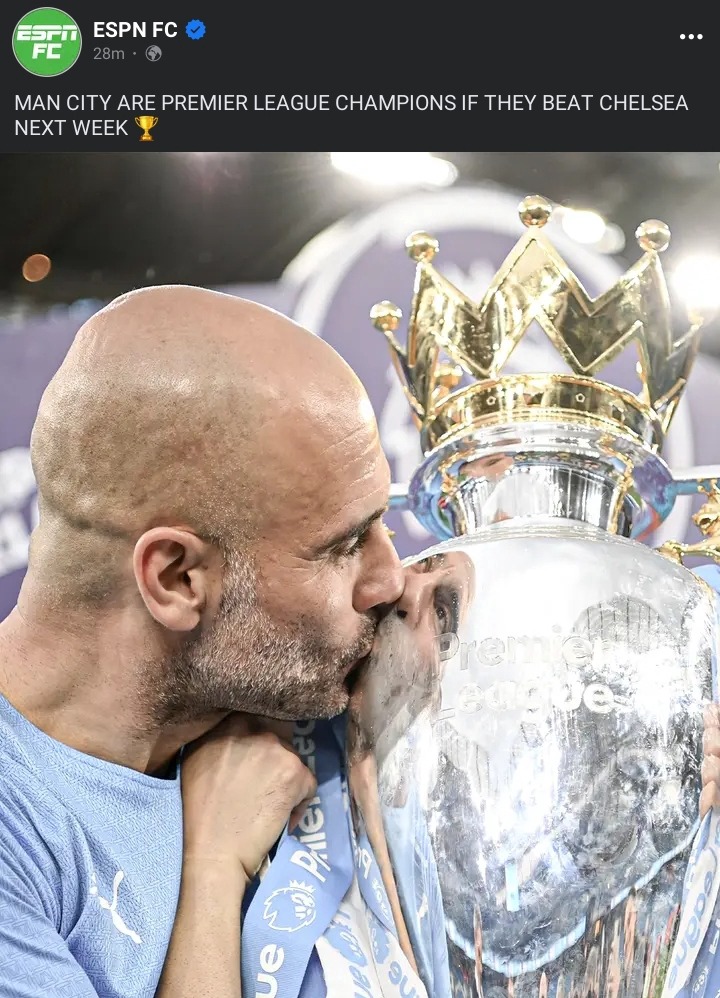 With the title race seemingly slipping out of their grasp, Arsenal must regroup and find a way to bounce back from this demoralizing defeat. Their hopes now rest on their ability to overcome adversity, rally as a team, and produce a strong performance in their next match.