5 Premier League players to watch out for during the weekend
Brentford surprised Arsenal in the Premier League's first game of the season on an exciting opening weekend. Manchester United, Liverpool, and Chelsea all won convincingly, but Tottenham Hotspur beat defending champions Manchester City on their own turf. Leicester, Everton, and West Ham have all won their first Premier League games.
The Premier League's second game week begins with Liverpool hosting Burnley at Anfield, while Manchester City hosts Norwich City at home. Manchester United travels to Southampton, while Tottenham Hotspur hosts Wolves at Molineux Stadium.
The weekend's most anticipated match pits struggling Arsenal against high-flying Chelsea at the Emirates in what may be a tense London rivalry.
Players to keep an eye on in Gameweek 2 of the Premier League
While players like Paul Pogba, Bruno Fernandes, and Mohamed Salah shined on the first weekend, Matchday 2 will feature a slew of new faces. Many new recruits are set to make their debuts this weekend, while others will aim to improve on their performance from game week one.
So, here are the five Premier League players to keep an eye on this weekend.
#5 Jack Grealish – Manchester City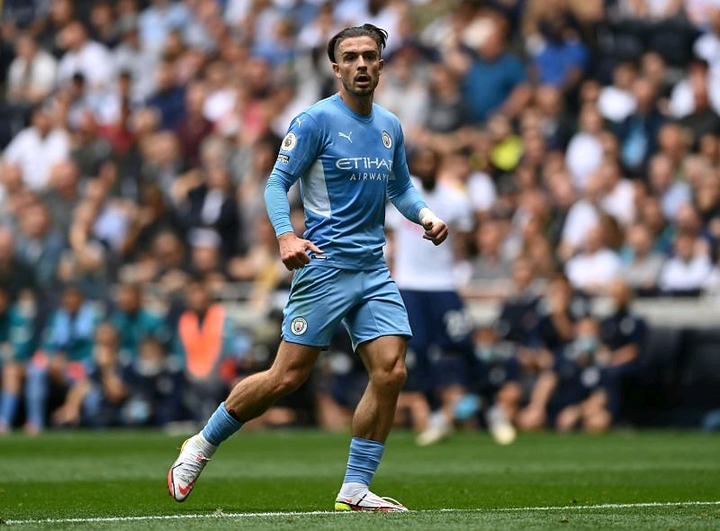 Photo Credit: Getty Images
Jack Grealish was probably Manchester City's best player on the pitch in the Premier League's opening day defeat to Spurs. Behind Ferran Torres, he was assigned to the usual number 10 position. He was fouled the most on the field (5) and looked ok in his job. On an otherwise terrible day for City, his performance was the one bright spot.
Grealish would have had an opportunity to adjust to his new surroundings this week. Guardiola would have also had the chance to teach the newcomer some additional fundamentals.
With Kevin De Bruyne back in the starting lineup, it'll be fascinating to see if Grealish continues at number 10 or moves to the wings. He can also play in the middle of the field, further back.
Although the English international excelled in his side's recent setback, Guardiola expects more from him in the coming games. With fierce competition for spots on the City side, Grealish will have to prove his worth by impacting games.
The new addition would have the ideal opportunity to do so against Norwich on Saturday in the Premier League.
#4 Raphael Varane – Manchester United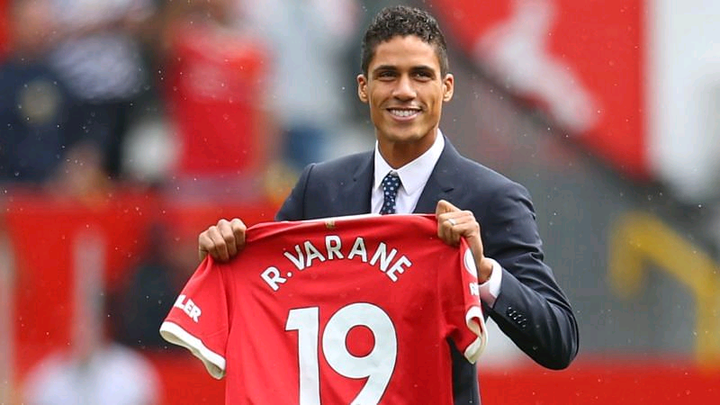 Photo Credit: Getty Images
Raphael Varane officially signed his Manchester United contract last week, after a £40 million transfer from Real Madrid. Before the Premier League match against Leeds United, he was revealed in front of an Old Trafford crowd.
Between 2016 and 2018, the former Real Madrid player was a key component of the Spanish club's three straight Champions League titles. In 2018, he was a vital component of France's World Cup-winning squad. Varane and Harry Maguire may create an excellent defensive combo for United.
After starting training with the first squad on Monday, the Frenchman is now in pole position to make his debut against Southampton on Sunday. However, it is unclear if he would start the Premier League match.
Last Saturday, United thrashed Leeds by a large margin. Their focus will now go to Southampton, and having a player of Varane's caliber at the back will help them win their second game of the season.
#3 Jadon Sancho – Manchester United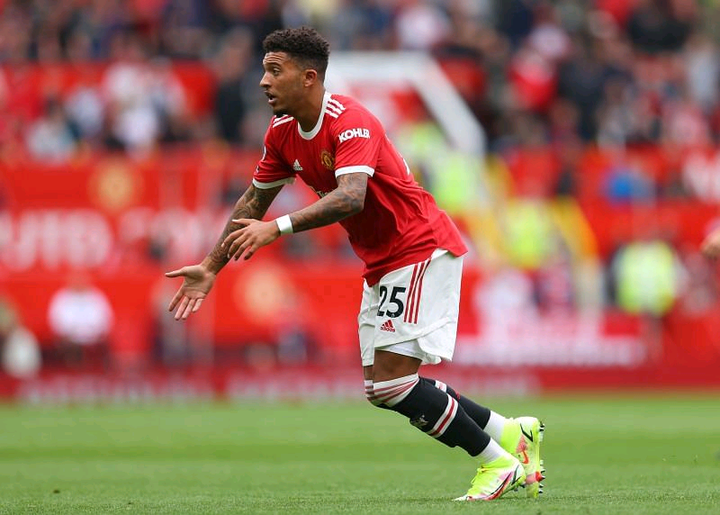 Photo Credit: Getty Images
Last weekend, Jadon Sancho played the final 15 minutes of Manchester United's Premier League victory over Leeds. The 21-year-old, like Raphael Varane, may be in contention to start against Southampton on Sunday.
After coming close to joining United last summer, Sancho eventually sealed his transfer to Old Trafford this summer. Due to his international duties with England at the Euros, the winger started first-team training later than normal. As a result, he was only used as a substitute against Leeds in the first encounter.
Due to international obligations, Ole Gunnar Solkjaer has had a number of players return late to the team. As a result, United scheduled a friendly against Burnley behind closed doors to give the latecomers some playing time. Sancho started from the beginning as United won 3-1 thanks to goals from Anthony Martial, Jesse Lingard, and Fred.
Sancho is likely to start in Sunday's Premier League match after accumulating some pre-season minutes, and he may help United continue their good run from the previous game.
#2 Romelu Lukaku – Chelsea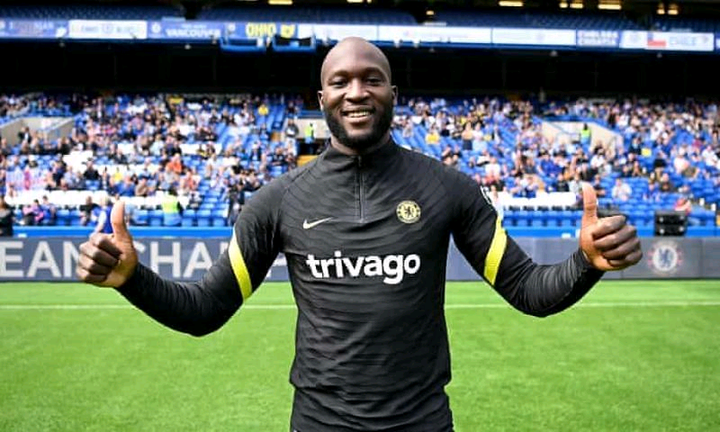 Photo Credit: Getty Images
Chelsea finally acquired a striker in the form of Romelu Lukaku, who was acquired from Inter last week. Lukaku returned to the Blues after a seven-year absence, during which time he established himself as one of the world's most lethal attackers.
After completing the requisite isolation, the Belgian has begun training with his new colleagues. During a news conference, the 28-year-old also stated that he will be available for Sunday's Premier League match against Arsenal.
Lukaku is likely to start against Arsenal. He has a poor record versus Arsenal, having scored and assisted three times in 17 games. Lukaku, on the other hand, has returned to the Premier League as a much improved striker. He'll be confident of getting his name on the scoreboard to kick off his second stint at Chelsea.
#1 Harry Kane – Tottenham Hotspur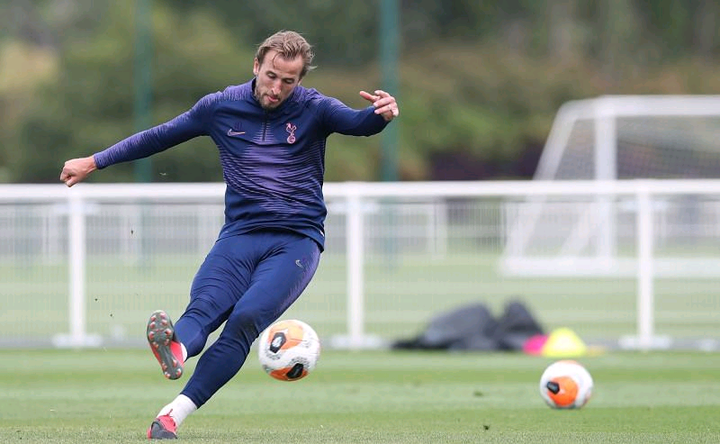 Photo Credit: Getty Images
Harry Kane's desire to leave Tottenham Hotspur this summer has dominated the headlines. Manchester City is interested in signing the striker, but Spurs chairman Daniel Levy turned down their initial proposal of £100 million.
Kane had a gentleman's arrangement with Daniel Levy last season, according to sources, that if Spurs did not win anything, he would be free to depart. That does not appear to be the case, as Spurs have remained steadfast in their attempt to keep Harry Kane and have turned down Manchester City's proposal.
Kane has returned to Tottenham's training ground, however rumours claim he is still looking for a new club.
Spurs beat Manchester City 1-0 in the opening weekend of the Premier League without Kane, and it was a memorable victory. For the north London side, Heung-min Son scored the game-winning goal.
Kane, on the other hand, might play in Sunday's Premier League match against Wolves. It'll be fascinating to see if he can maintain his regular level of performance or if the transfer rumors will distract him