5 goalkeepers who are currently the best shot-stoppers in the world
Goalkeepers have a significant role to play in modern football, and it is not limited to shot-stopping. Nonetheless, keeping the ball out of the net remains their primary responsibility. Goalkeepers are required to have a dynamic skillset as more teams adopt an expansive style of play. They must be skilled with their feet, and their distribution must be precise. But none of that matters if they aren't capable of making outstanding saves.
Having a dependable goaltender between the sticks can mean the difference between a good and a great season for a team. Without further ado, here are five goalkeepers who are currently the best shot-stoppers in the world.
#5 Thibaut Courtois (Belgium/Real Madrid)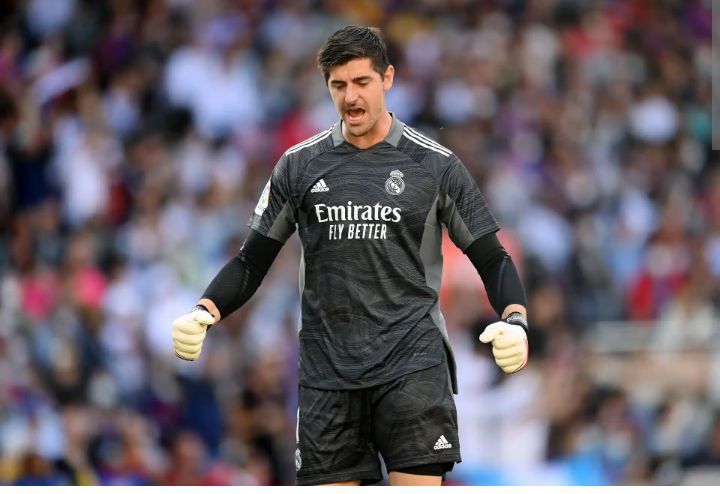 He covers a large area of the goal and has already made 27 saves in 11 La Liga appearances this season. In the 2020-21 season, he made 90 saves in 38 La Liga appearances for Real Madrid.
Every time he comes off his line to claim a cross, the Belgian international exudes confidence. However, he excels when rushing out to snuff out one-on-one opportunities because his decision making and reflexes are second to none.
#4 Keylor Navas (Costa Rica/Paris Saint-Germain)

Navas has been with PSG since 2019 and has provided excellent service to the Ligue 1 club. In just seven Ligue 1 appearances, he has made 17 saves. This season, he has saved 73% of the shots he has faced in the league. Last season, Navas stopped 71 of the 89 shots on goal he faced for PSG in Ligue 1. His save percentage was a whopping 80.9 per centttttt. So far, the Costa Rican has been able to hold off Gianluigi Donnarumma, who was signed in the summer, for the number one spot. Navas has long been known for his shot-blocking abilities. His athleticism, speed, agility, and reflexes have helped him compensate for his short stature.
#3 Edouard Mendy (Senegal/Chelsea)

Chelsea's acquisition of Edouard Mendy has proven to be a wise move. The inconsistency of Kepa Arizzabalaga had become a major source of concern, but Mendy's arrival has alleviated their goalkeeping woes. The 29-year-old played a starring role in Chelsea's Champions League triumph last season. However, he has never been more impressive than this term. In the 2021-22 Premier League season, Mendy has stopped 25 of the 27 shots he has faced. In the league, he has a save percentage of 96.3.
#2 Jan Oblak (Slovenia/Atletico Madrid)

Oblak is a physically strong and athletic goalkeeper. He is known for his quick reflexes, which have helped him become one of the best shot-stoppers of his generation. Oblak's game reading, decision-making, and handling are all commendable. All of these qualities combine to make him a rock behind the Rojiblancos' defence. Oblak saved 97 of the 120 shots he faced in La Liga during the 2020-21 season. His save success rate was at least 80%. He has not been at his best this season, saving only 11 of the 18 shots he has faced for a save success rate of 61.1 per cent. But we all know that form is transient and class is eternal.
#1 Gianluigi Donnarumma (Italy/Paris Saint-Germain)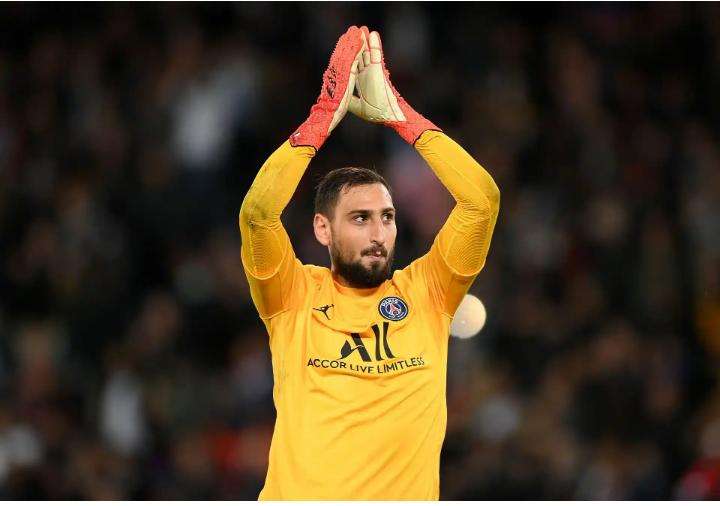 At only 22 years old, the PSG goalkeeper is already regarded as one of the best in the world. Donnarumma is regarded as the long-term successor to the legendary Gianluigi Buffon, and he has already demonstrated his ability to live up to the hype. Pochettino has chosen to rotate the Italian international and Keylor Navas at PSG, but it won't be long before the former takes over as the club's future. Donnarumma saved 90 of the 125 shots he faced in Serie A last season, for a 71.2 per cent save success rate.
He hasn't been at his best this season, but he has saved 11 of the 16 shots he's faced in Ligue 1 while keeping only one clean sheet in five appearances