5. Atletico Madrid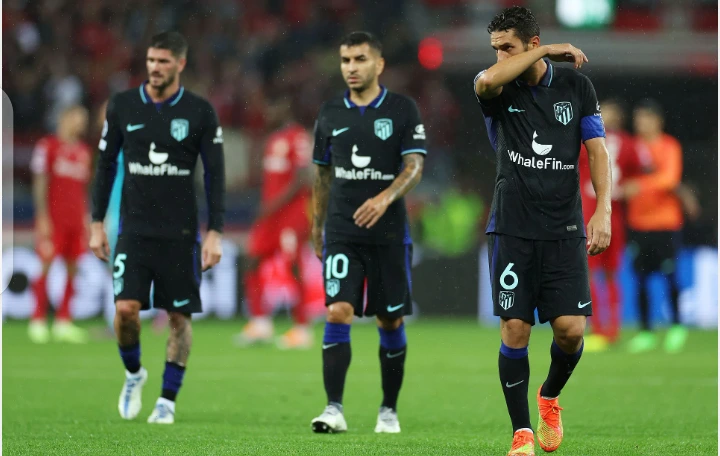 Atletico Madrid's 2022-23 season has been average. Seventh in La Liga, Diego Simeone and co. need to improve. Bayer Leverkusen beat them 2-0 on Tuesday (13 September). Leverkusen deserved Atletico's two late goals. They're third in Group B after two wins and a defeat. The Rojiblancos face Club Brugge twice. If Atletico Madrid loses either game, things may become tough.
4. Inter Milan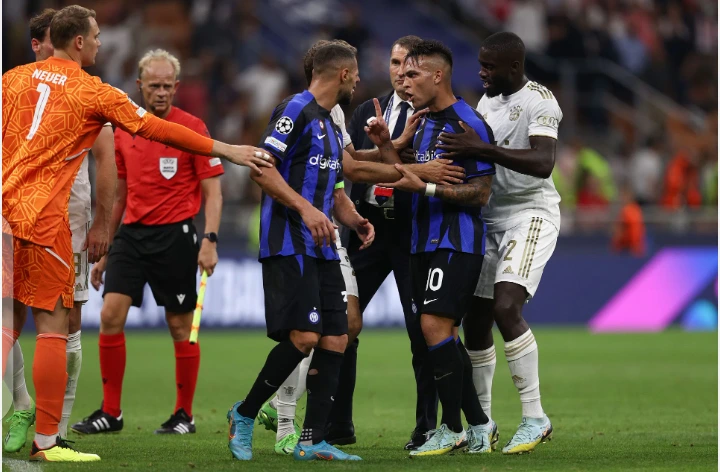 Inter Milan avenged a 2-0 setback to Bayern Munich by beating Viktoria Plzen 2-0 on Tuesday (September 13). Edin Dzeko and Denzel Dumfries scored for Inter, but qualification remains difficult. Group C is the Champions League's "group of doom" Inter Milan must beat Bayern Munich or Barcelona to advance. If they don't improve, they won't go beyond the group stage of the Champions League.
3. Tottenham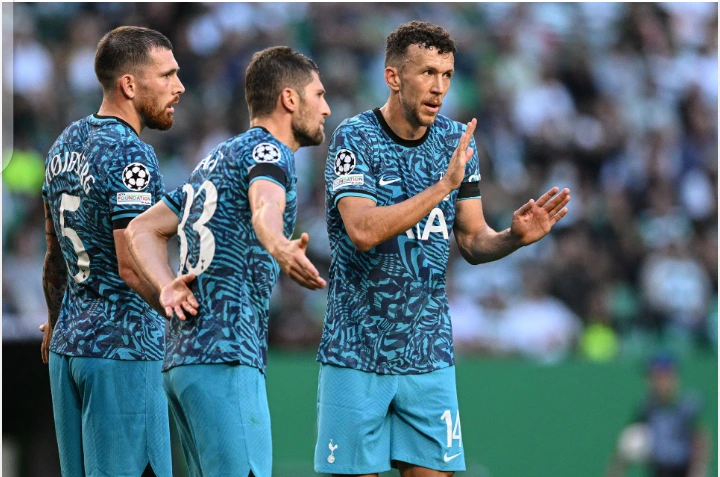 Sporting CP surprised Tottenham Hotspur on Tuesday with two stoppage-time goals. Paulinho and Arthur Gomes scored late to give Portugal a 2-0 victory. Spurs never got going and failed to win after beating Marseille 2-0 in the Champions League opener. Conte's team is second in Group D. Eintracht Frankfurt, Marseille, and Sporting CP are strong opponents. Unless they face these obstacles, they may not remain in Europe's top competitiveness.
2. Juventus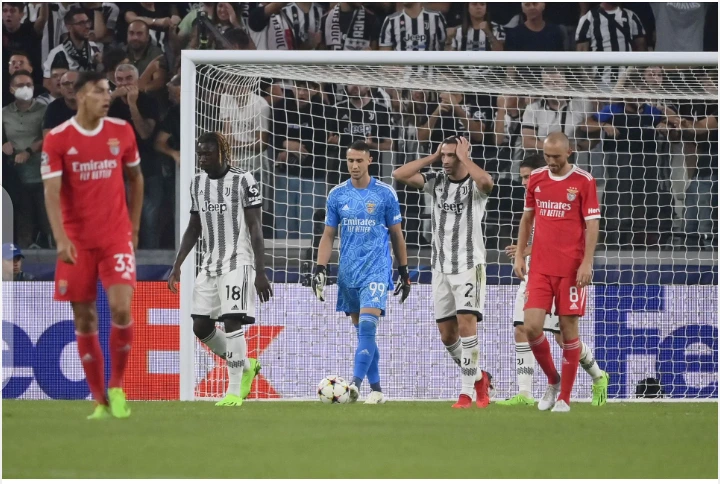 Juventus has lost both of its Champions League group stage matches so far. Allegri might lose his job after a bad start to the season. In their CL opening, they lost 2-0 to PSG and 2-1 to Benfica (September 14). The defeat puts them third in Group H, above Maccabi Haifa, which has also lost both games. The Bianconeri have an uphill task to progress.
1. Chelsea
No other European side has started the 2022-23 season as dramatically as Chelsea. They've already replaced Thomas Tuchel with Graham Potter and have looked disjointed this season.
Chelsea was expected to breeze through Group E with AC Milan, Dinamo Zagreb, and RB Salzburg. Their hopes of progressing have been hurt by losses to Dinamo Zagreb and RB Salzburg. They're fourth in Group E and haven't played AC Milan. Potter has a big job and hopes his players react well and quickly. Otherwise, the 2020-21 European champions won't advance.