3 Things That Frustrated Chelsea Fans About Conte Tactics That Could Resurface If He Joins United
1. It Wasn't Good Enough Against The Big Teams.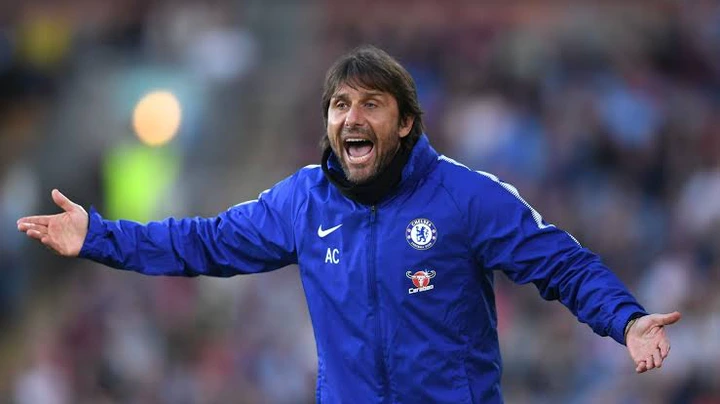 In Conte's first year at Stamford Bridge, his tactics were not criticised by the Chelsea fans because they were winning more games than expected.
But in the second season, things got pretty bad for Conte at Chelsea and it became clear that his tactics weren't good enough, especially against the big sides.
Then Chelsea was playing a 3-4-3 defensive formation and against the big teams then like United, City or Tottenham, Chelsea struggle to keep up with them and would often defend for the majority of the 90th minutes in those games.
The worst of it all was when Chelsea played against Manchester city towards the end of the 2017/18 season and in that game, City had more than 70 per cent ball possession with Chelsea less than 30. The city still won the game and according to some Chelsea fans, it was the most boring Chelsea performance they've seen in recent years.
2. Attacking Players Were Being Asked To Defend Very Deep.

Another thing about Conte's tactics that frustrated Chelsea fans when he was the manager was how he used Chelsea's attacking players.
Then Chelsea had excellent, fast players like Hazard and William, both of whom had a wonderful 2016/17 season under Conte but after that season, their performances dipped.
One of the reasons behind it was that Conte played both of them as wingers, but when Chelsea are not with the ball on the pitch, they were asked to help out the fullbacks in defence.
This made them sometimes play as deep as 60 metres away from the opponent's goals, almost as fullbacks.
The tactics were a very frustrating one for the Chelsea players and also the fans who come to watch Chelsea at Stamford Bridge.