2 Ways Thomas Tuchel May Lineup Chelsea Vs Norwich Without Two Strikers
Chelsea got a double injury in the UCL match against Malmo on Wednesday night, and the two players are the main strikers available to the team. Chelsea will now be left with no choice but to use a new tactic in their upcoming games which Lukaku and Werner will miss.
Thomas Tuchel who has been accustomed to using the 3-4-3 formation may need to switch into another style. The formation or style the managers could use is what we are going to discuss and analyse in this content.
The Pep Guardiola Style
Pep Guardiola has been managing the Man City team for a long while without a striker. The Spaniard has been using the 4-3-3 formation that involves three players leading the attack.
Thomas Tuchel could also use this style by bringing in Hakim Ziyech, Havertz, and Mount to play up front. Tuchel can still stick to his 3-4-3 formation but the difference would be the players who form the front 3.
The absence of Lukaku and Werner in the Chelsea squad will benefit some players such as Ziyech and Hudson-Odoi. The two players have not been on Chelsea's starting eleven in recent matches. This should be an opportunity for them to win a place in Chelsea starting eleven.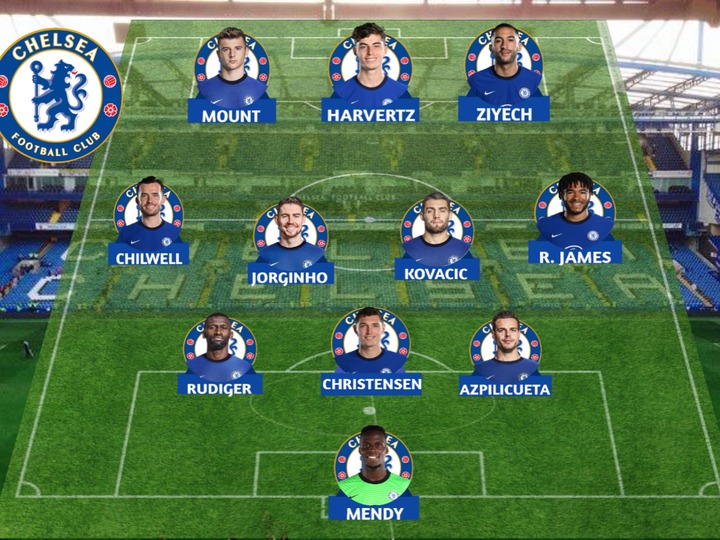 (The first lineup with 3 players upfront)
Havertz in the front
Perhaps this has never happened to Chelsea before that the two strikers are injured at a time. Since it has happened, the next thing is to find an alternative to the situation. Kai Havertz is the best option to step in as Chelsea forward or false striker against Norwich and in the other games ahead. Havertz can play as a striker as he has often done that at Leverkusen his former club.
Kai Havertz when asked in an interview about his preferred role on the pitch he said "Sometimes I play as a number 10, occasionally as a number 9. I like the position I'm playing in this system very much and I'm enjoying it. It's my favourite position, somewhere up front."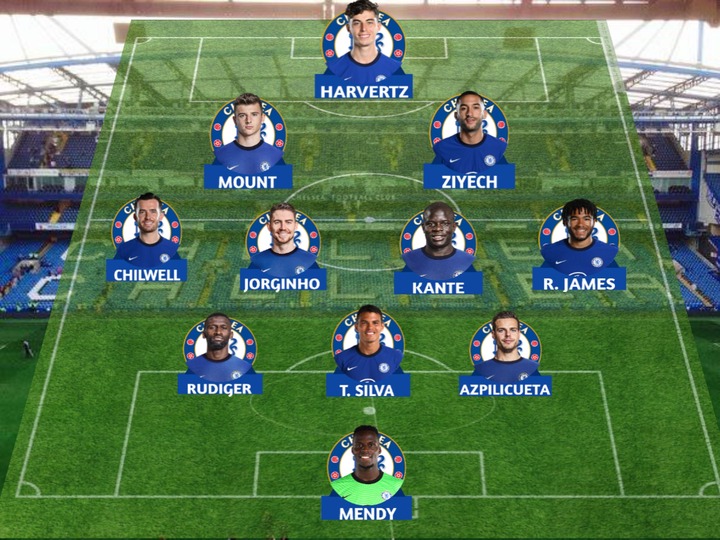 (The Second lineup with Havertz Upfront)