Graham Potter has agreed a five-year deal to replace Thomas Tuchel as Chelsea manager. Chelsea moved quickly to replace the German after making the call to axe their first manager 100 days into the new ownership.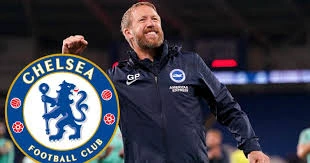 Brighton didn't hesitate in allowing the Blues to speak to their manager and opening talks were held between Potter and Stamford Bridge chiefs on Wednesday, just hours after Champions League winning manager Tuchel was axed. After positive discussions with co-owners Todd Boehly and Behdad Eghbali, Potter agreed to take the role on Wednesday night.
Other managers, including Zinedine Zidane and Mouricio Pochettino had been under consideration, but Potter was always viewed as the first choice. However, the Blues decided to hire Potter for reasons best known to them.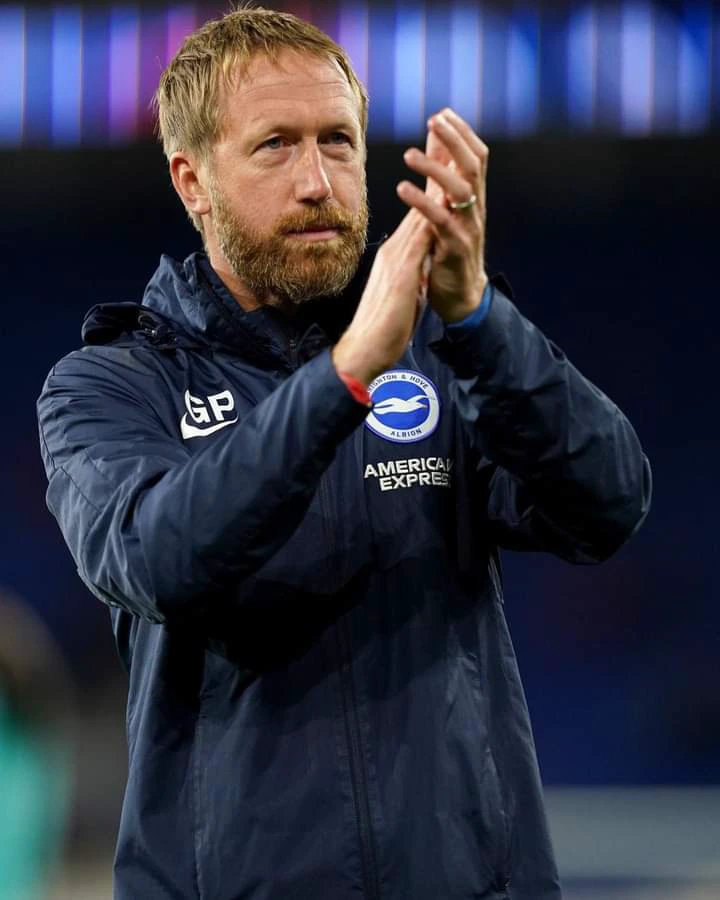 Nonetheless, for Graham Potter to get good results considering the current Chelsea squad, I proposed the following tactical lineups for him:
#1. First Lineup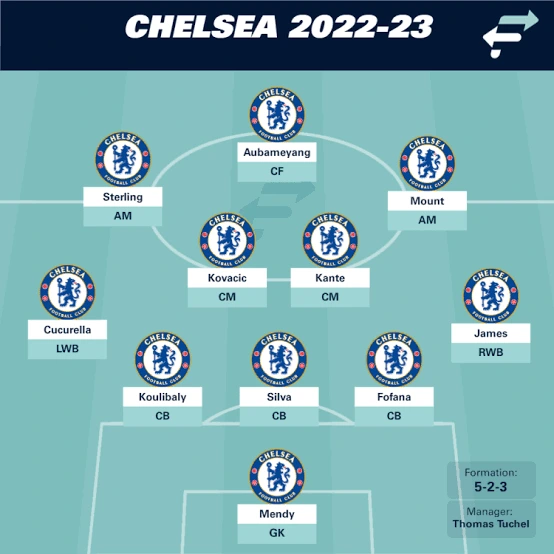 This is a super lineup for the Blues. This is a 3-2-2-2-1. It is a totally strange formation for the EPL. You cannot argue that this is an attacking or defensive orientated tactical formation.
The patter is super simple. Place Koulibaly, Silva and Fofana at the defense line. These three men are to remain in this line consistently. They won't be acting like Antonio Rudiger, pushing attack from defense. They can easily push attack till the Midfield and withdraw back to the defense line.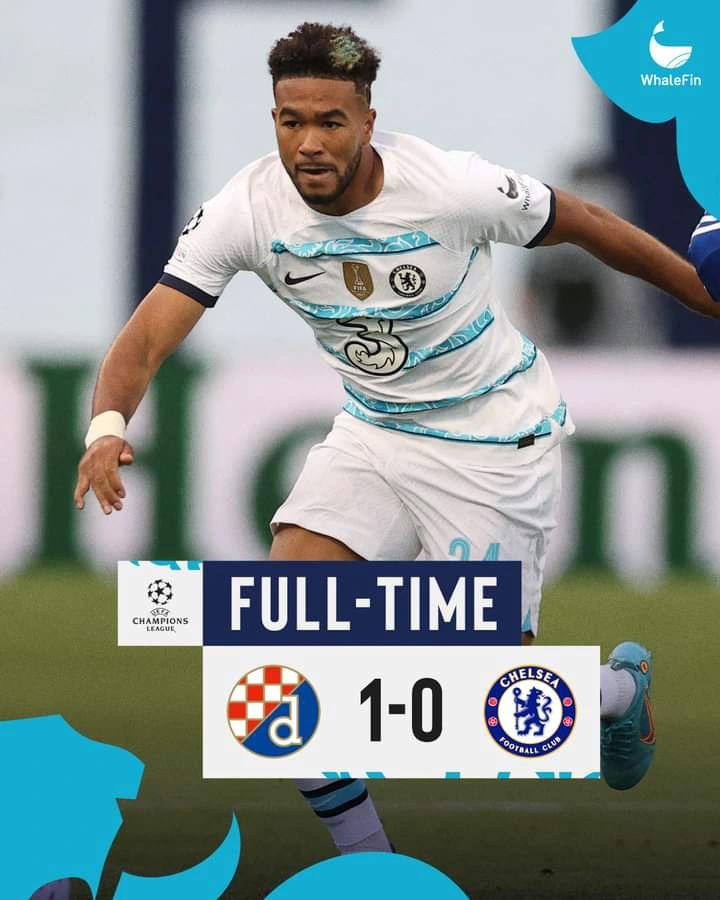 Cucurella and James are to remain as defensive midfielders. Their major role is to make sure that balls from Koulibaly, Silva and Fofana gets to Kovacic, Kante, Mount or Sterling. They can easily push attack till the end of the midfield. Their other job will be to stand for Kovacic and Kante when they push attack with Mount and Sterling.
The main midfielders will be Kovacic and Kante. It is important for the new coach to kindly leave Jorginho in the bench. He doesn't deserve Chelsea first eleven.
Then, the role of Sterling and Mason Mount is very key in this team. These two are strong attacking midfielders. They will always supply Aubameyang balls to fire for goals, or they go for goals themselves.
#2.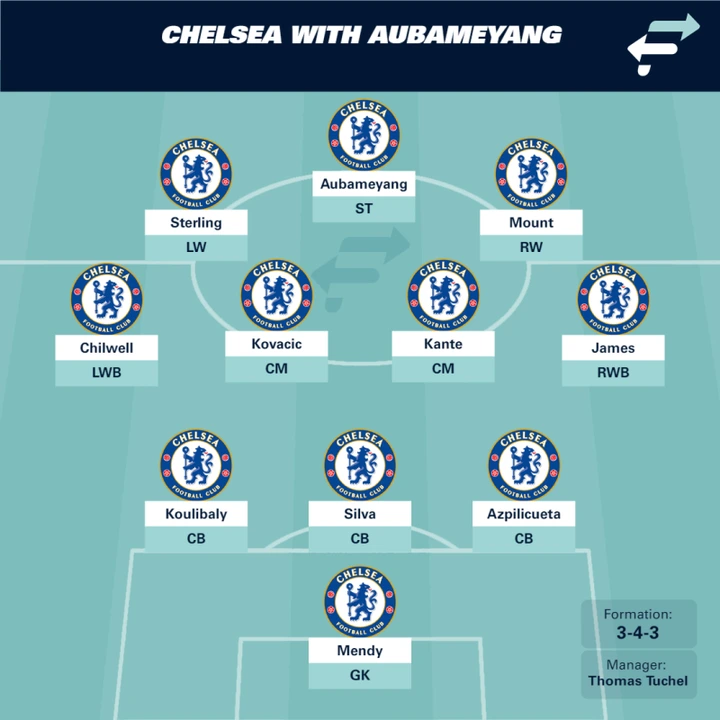 This formation is predominantly used by Graham Potter at Brighton. It is the 3-4-3 formation. This is both attacking and defending at the same time. I recommend this pattern due to the strength of the players that can execute it in Chelsea.
In this tactical formation, Koulibaly, Silva and Azplicueta will be situated at the back. Since Koulibaly easily likes to push attack, there should be Silva and Azplicueta to stand for him in the case if counter attack.
At the Midfield, there should be Chiwell, Kovacic, Kante and James. These men have the capacity to hold ball for minutes and distribute at ease, especially when they are in form. The attacking lineup will be manned by Sterling, Mason Mount and Aubameyang.
Naturally, Sterling and Mount will remain as attacking midfielders. Their main role will still be to supply Aubameyang balls to fire for goals. However, they can also go for goals.
Beyond tactical formation, I think Potter is a good manager, not high profile coach, but sometimes you don't really need a big name to steer you to a good place. Klopp started somewhere, Nagglesman was not popular before managing Leipzig and Bayern Munich went for him, and he's doing great stuff right now. I am very certain Potter is certainly aware of the pressure the club brings on a manager. So we hope Potter will be a good one for chelsea.
If this man will be given time, he's the best for Chelsea. This man with his tactics makes his team play good football. I knew this man since he was in Swedish league where he took Ostersunds from division one to Europa League before moving to Brighton. Even after selling Cucurrela and Bissouma who were key players of his squad, the man is still moving Brighton forward.
The only issue is that big teams like Chelsea is a different kind of challenge. But I believe, if this man is giving time, he will turn things around and move Chelsea forward. Current Chelsea management must find a way to stop the culture of hiring and firing at ease.