2 Right Decisions Nigeria Coach Made In Today's Match That Contributed To His Victory
The CAF World Cup Qualification tournament was in action today as Nigeria and the Central African Republic clashed in the return leg fixture. Central African Republic defeated Nigeria 1-0 in the first leg tie played at theMoshood Abiola National Stadium. A 91st-minute goal by Karl Namnganda was enough to seal all three points for the Central African Republic.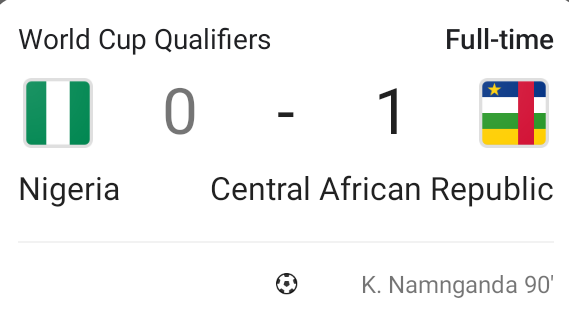 (Photo: First keg result in Moshood Abiola National Stadium, Lagos)
Gernot Rohr's Super Eagles were the better side in today's as they took their revenge on the Central African Republic by winning 2-0. The Super Eagles were unable to register a single shot on target in the first leg but improved their performance in the second leg and had the likes of Leon Balogun and Oshimen to thank for the win.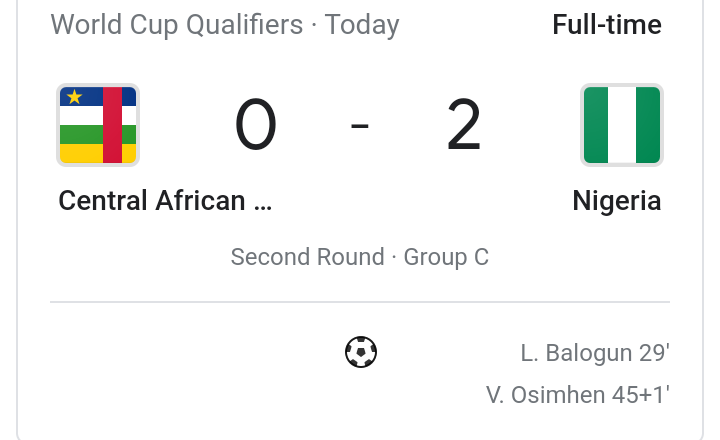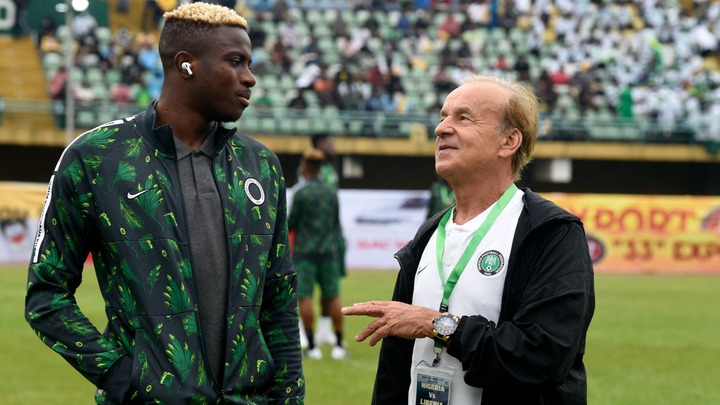 Nigeria wouldn't have won if Gernot Rohr was didn't get his tactics right as he made two correct decisions in today's match.
1. Starting Ahmed Musa:
Gernot Rohr made a big mistake in the first leg fixture at Lagos by keeping Ahmed Musa benching Ahmed Musa which turned to be the worst decision he has ever made as a Nigerian coach. In the absence of Ahmed Musa, the Super Eagles struggled to break Central African Republic defence and eventually lost the fixture late in the game.
Ahmed Musa is the type of player that singlehandedly turn the game around as can be proven in his 2014 and 2018 World Cup exploits against Argentina and Iceland. Ahmed Musa proved his worth today as he helped Nigeria to defeat the Central African Republic.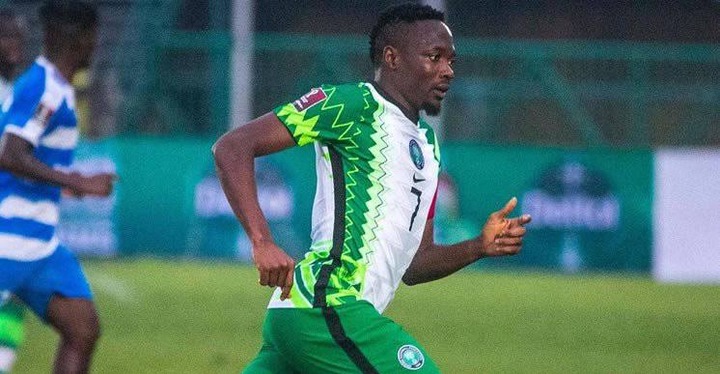 2. Starting an attacking force of Victor Osimhen and Kelechi Iheanacho:
Kelechi Iheanacho and Victor Oshimen are the two most in-form Super Eagles players in Europe. Victor Oshimen is having an outstanding season with Napoli in the Italian Serie A while Kelechi Iheanacho keeps smashing it in the English Premier League with Leicester City.
Gernot Rohr made the right decision by starting Kelechi Iheanacho alongside Victor Oshimen in the attack as it helped Nigeria to easily break the Central African Republic tight defence.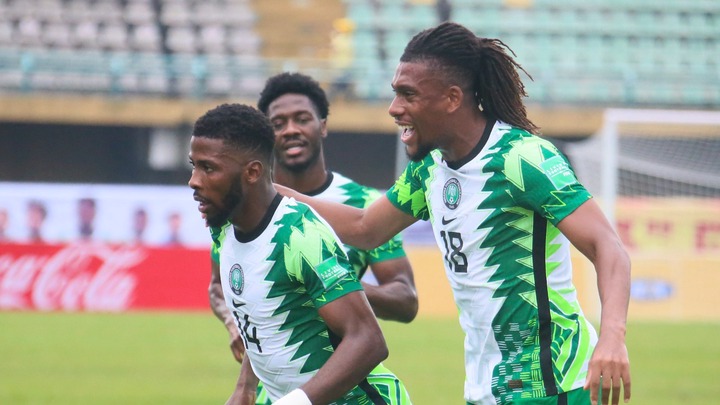 Conclusion:
Today's win brings Gernot Rohr's Super Eagles closer to World Cup qualification. Nigeria new one or two more wins to secure their place in the 2022 World Cup in Qatar and all thanks should go to Gernot Rohr for his wonderful coaching experience and wise decisions